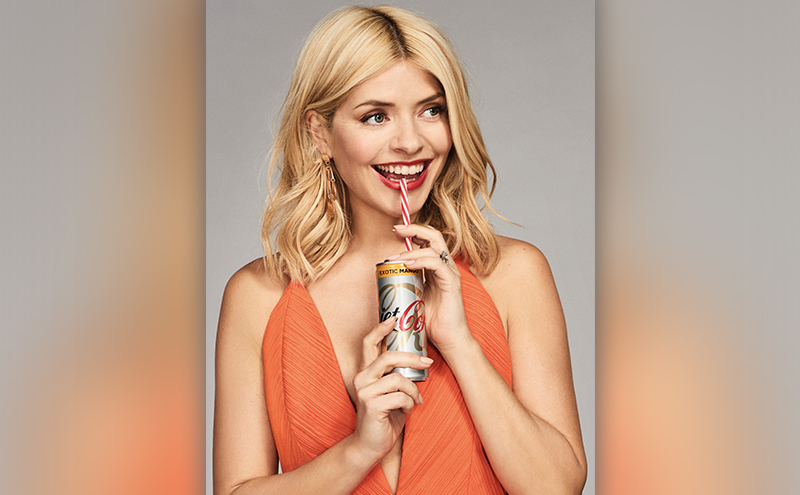 BRAND ambassador Holly Willoughby has launched two new Diet Coke flavours, Exotic Mango and Feisty Cherry.
The launch coincides with Diet Coke's new £10m marketing campaign which encourages fans to live life unapologetically.
Willoughby said: "I can definitely be feisty sometimes, so it has been fun to play with the cherry and mango themes.
"The new Diet Coke flavours offer an exciting twist on classic Diet Coke and a fresh alternative for fellow fans of the original."