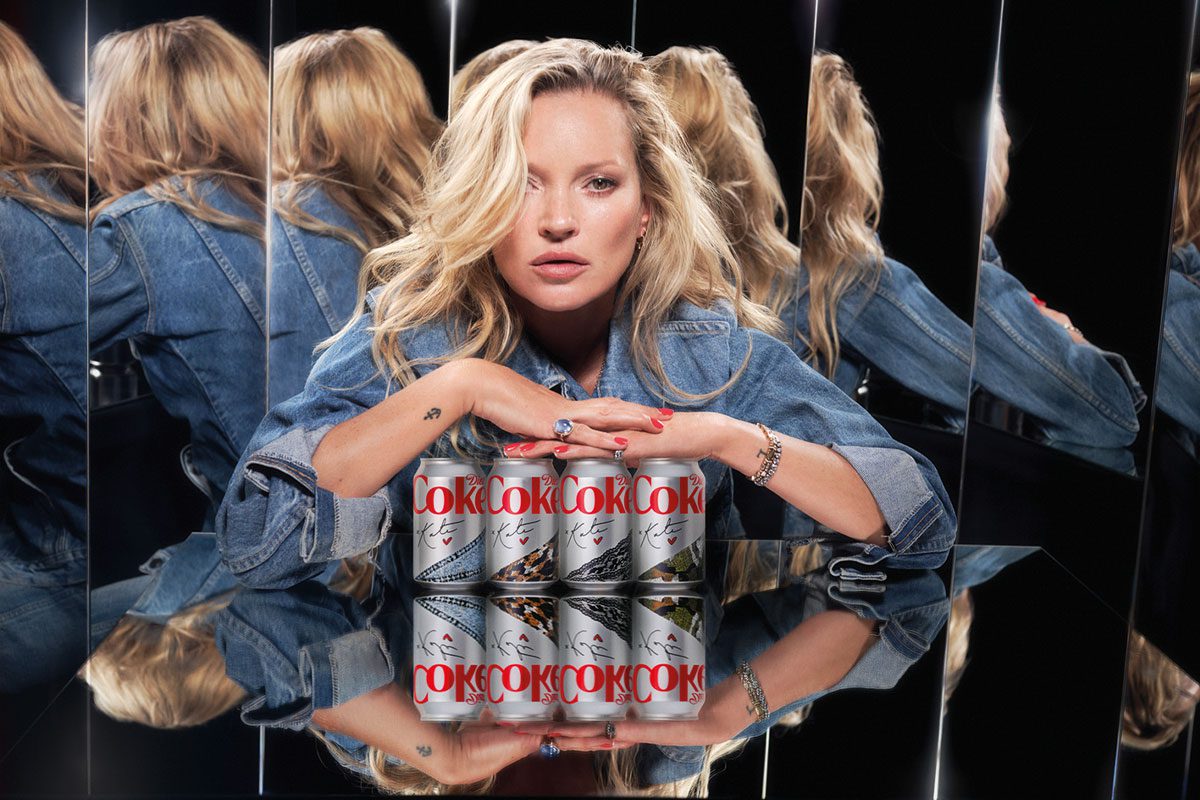 SUPERMODEL Kate Moss has brought her creative talent to Diet Coke for the launch of a new marketing campaign for the brand.
Timed to coincide with Diet Coke's 40th anniversary, a new series of cans designed by Moss launched late last month accompanied by an on-pack promotion offering shoppers the chance to win thousands of prizes. The model will also be appearing in Diet Coke adverts on social media and on outdoor advertising sites as part of the campaign.
The Diet Coke by Kate Moss limited edition collection pushes the tagline 'Love What You Love' and the design is said to take inspiration from some of the model's favourite 'fashion moments' of the past four decades.
Martin Attock, vice president for commercial development at Coca-Cola Europacific Partners (CCEP), said: "Diet Coke is worth over £950m and consumed by four million consumers every week making it GB's number one zero-sugar cola brand.
"The new collection of Diet Coke cans by Kate Moss will help us deliver great activation in store for our customers to help drive further sales.
"Not only will shoppers want to collect the can designs, but the on-pack will reward loyal fans of Diet Coke with thousands of prizes which include handbags, signed books and retail vouchers."
Kate Moss commented: "When I designed my new Diet Coke by Kate Moss Limited Edition Collection, I was inspired by my favourite looks worn over the years – and how good they made me feel at the time.
"Each design captures a moment I've loved – every piece holds a special memory for me and still lives in my wardrobe. It's been great to revisit this, as part of the celebrations for Diet Coke's 40th birthday."
CCEP's 330ml limited edition camo, denim, lace and leopard Diet Coke cans are available within eight, 10 and 12 x 330ml multipack cans. The on-pack promotion will run on specially designed 500ml, 500ml PMP, 2l PET bottles and on the outer boards of the 8, 10 and 12 x 330ml multipack cans.