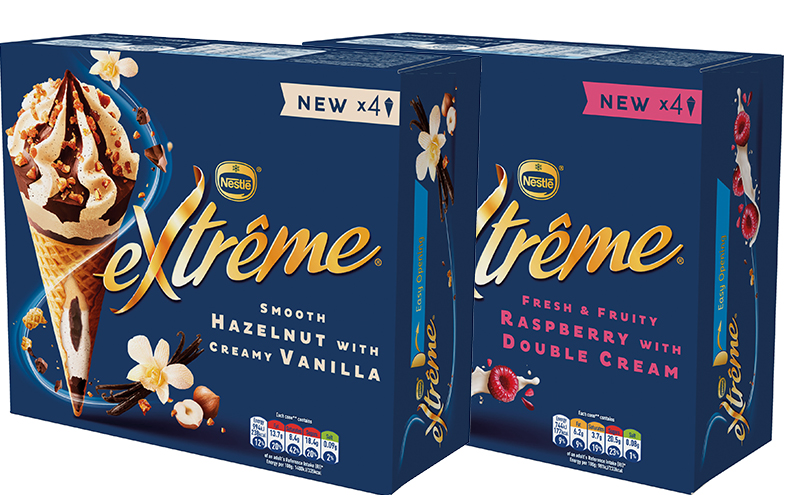 ICE-Cream producer Froneri is hoping to breathe some life into the cone sector with the launch of a new range of premium positioned cones.
The new Extreme range is available in four flavours – Salted Caramel and White Chocolate, Smooth Hazelnut with Creamy Vanilla, Gooey Chocolate Fudge, and Fresh and Fruity Raspberry with Double Cream.
Each cone is layered with crunchy toppings, a sauce, with ice-cream arranged in layers, with a sauce core through to the chocolate tip at the bottom.

Froneri will be supporting the launch of Extreme through a £2m marketing campaign which includes TV and cinema advertising.
Charlotte Hambling of Froneri said: "The cone sector has been stagnant in recent years, with consumers looking for a more premium and luxurious choice. Extreme meets this need and will drive incremental category value."