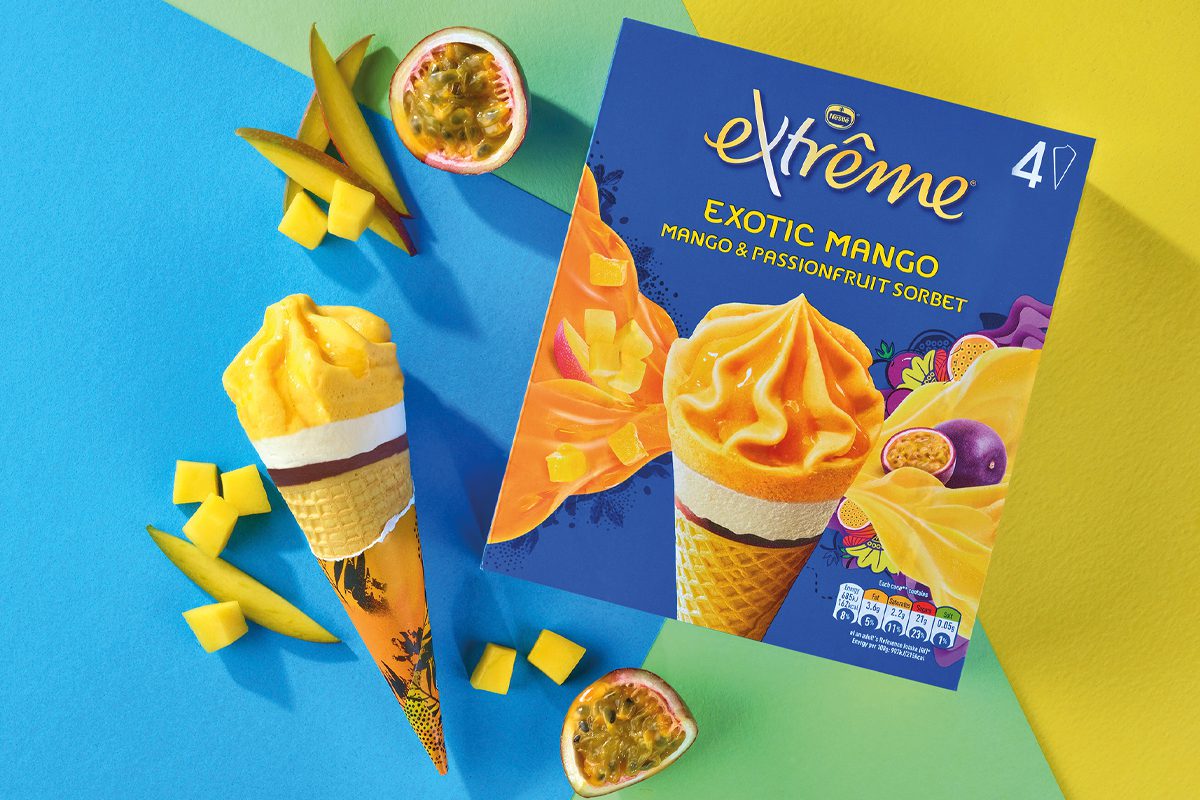 ICE cream brand Extrême has combined tropical fruit flavours for its latest sorbert product launch.
The new vegan-friendly Exotic Mango & Passionfruit Sorbet Cone comprises mango and passionfruit sorbet topped with mango and passionfruit sauce.
Extrême is supporting the new sorbet launch with a multi-million pound digital marketing campaign which will span TV, video-on-demand, YouTube, social media display advertising and influencer engagement.
Brunhilde van Antwerp, UK head of marketing at parent company Froneri, said: "With an impressive digital marketing campaign in the pipeline for this summer, we are confident that we will not only drive brand and product awareness but also purchase consideration with our target audience whilst strengthening our position in the UK market. There is a growing trend for unexpected and exciting next level experiences in adult snacking that delivers on indulgence."
Extrême's Exotic Mango & Passionfruit Sorbet Cone is available in packs of four.