Fruity innovation from ice lolly producer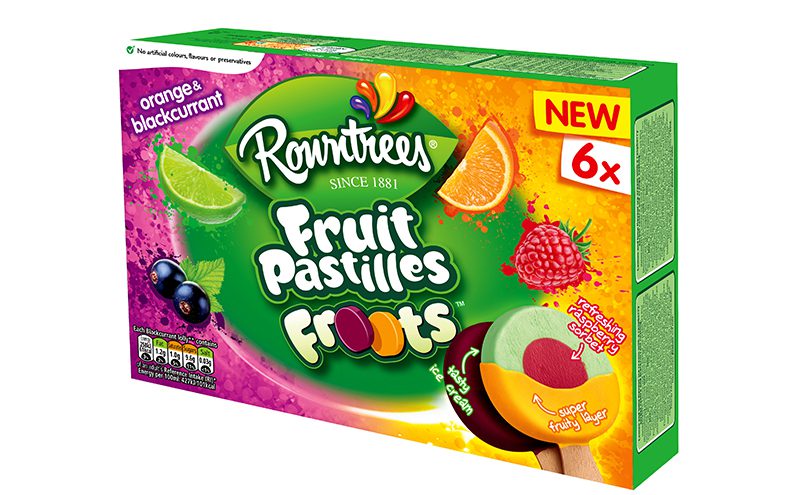 THE Rowntree range of ice lollies has been extended with the introduction of a new Rowntree's Fruit Pastille Froots lolly.
Produced by Froneri's, the firm behind the existing range of Rowntrees ice lollies, Fruit Pastille Froots has a raspberry sorbet centre surrounded by fruity ice cream in a blackcurrant or orange sorbet coating.
To support the new product launch, Rowntree parent firm Nestle is investing in a multi-media advertising campaign that includes TV adverts as well as outdoor advertising and social media promotion.
Charlotte Hambling, head of UK marketing at Froneri said the firm wants to keep the ice lolly sector exciting, "by continually bringing new innovation to the market".
"The lollies in our ranges are all fantastic mixes of refreshing and fruity flavours that can be enjoyed as a treat by anyone of any age.
"We are going to drive excitement in the sector in 2017 with our NPD and through a fun campaign that will reinvigorate the sector," said Hambling.