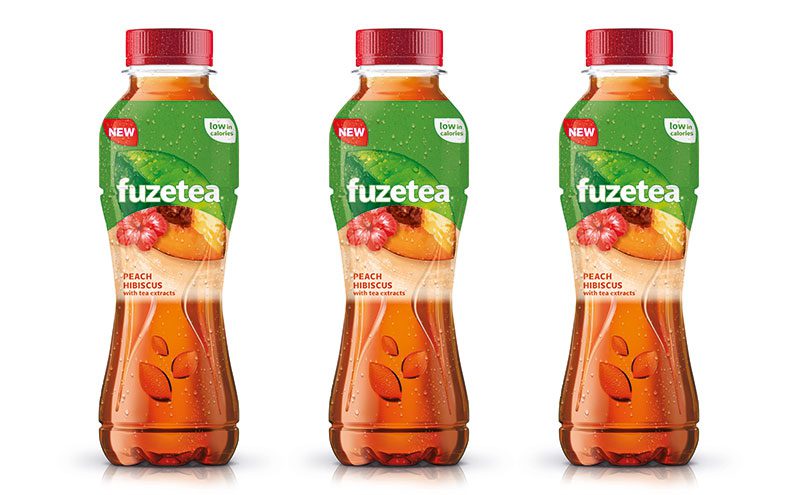 ANOTHER big gun has entered the UK iced-tea market following the decision by Coca-Cola European Partners to launch Fuze Tea in the country this year.
Already established in 40 markets across the globe, Fuze Tea is available in the UK in two flavours – Black Tea Peach and Green Tea Mango.
Both variants are available in 400ml PET bottles with 4x400ml PET bottle multipacks rolling out as part of a phased launch this month.
The launch of Fuze Tea is being supported by a £4m marketing campaign spanning TV, print, and digital and social channels and in-store sampling. CCEP said the target market for this activity is millenials, with these young adult consumers making up the largest iced tea consumer group.
Titled 'Serve yourself a little me time' the marketing campaign encourages consumers to take a moment from their busy lives to relax and refresh with a Fuze Tea.
Simon Harrison, customer marketing director at CCEP, said: "Consumer tastes are changing, and we know people are looking for a greater number of options and choice in their drinks.
"The launch of Fuze Tea is a fantastic opportunity for businesses to provide new, more sophisticated flavours to more people in more places.
"We're moving quickly as a company to deliver great-tasting products that consumers will love.
"Ready-to-drink ice tea is an important, fast-growing category which is currently worth £47m in GB and has grown by 12% in the past year alone.
"We believe the time is right for us to broaden the reach of our expanding portfolio and work with our retail and wider partners to take advantage of this significant opportunity for growth."