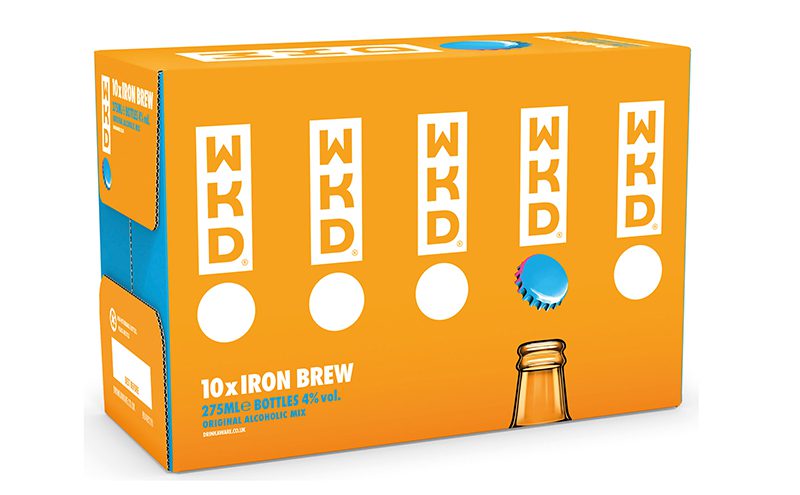 THE firm behind Scotland's number one RTD WKD reckons its got just the thing for Scottish c-stores with the launch of a new multipack that's currently being rolled out with customers north of the border in mind.
The new WKD Iron Brew 10x275ml pack sees the RTD enclosed in a carton decked out in Iron Brew colours.
WKD brand owner SHS Drinks said the launch of the new larger pack builds on the flavour's recent strong performance in the Scottish take-home market.

Amanda Grabham, head of brand marketing for alcohol at WKD parent firm SHS Drinks, said: "WKD is the leading RTD in the take-home market in Scotland at almost double the size of the next competitive variant. With WKD Iron Brew 700ml bottle sales in the impulse sector in Scotland increasing by an impressive 47% last year and Iron Brew 4x275ml sales generating a staggering almost four-fold leap in revenue for stockists over the last 12 months, the market is clearly ready for a 10-bottle format.
"WKD Iron Brew has always held strong appeal amongst Scottish RTD consumers and this new large multipack format will offer great value and further enhance the flavour's appeal."