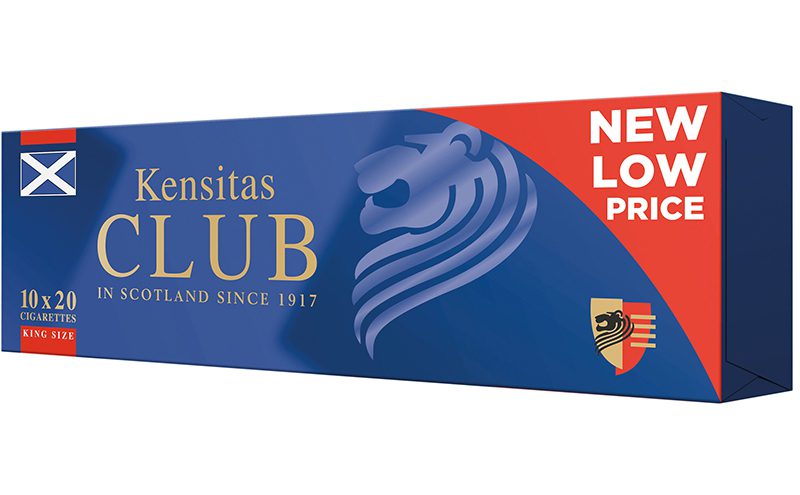 SCOTTISH cigarette brand Club is getting a makeover complete with a new name, lower RRP and the launch of a new format.
Brand owner JTI has opted to reintroduce 'Kensitas' to the name of the heritage brand, which recently marked its centenary, as well as introducing a new lower RRP of £7.65.
Kensitas Club, as the brand will now be known, will also be available in Superkings format.
Support for the launch and repositioning as well as merchandising advice will be provided by JTI's sales force.
JTI is positioning the revamped Club range as an ultra-value proposition, responding to growth it has seen in this segment of the tobacco market.

The tobacco giant reckons the reduced RRP will drive incremental sales, and it's urging retailers to stock up "to take advantage of the potential profit opportunity that will be presented by selling at RRP or below".
Andy Stevens, head of sales at JTI, said: "Scotland's cigarette category is now worth an estimated £1.4bn and the demand for exceptional quality, low prices, and a wide choice continues to grow.
"Maintaining the same great quality with a lower RRP, the new introduction to the Kensitas Club portfolio will provide retailers with a competitive product range that we're confident will drive incremental sales."