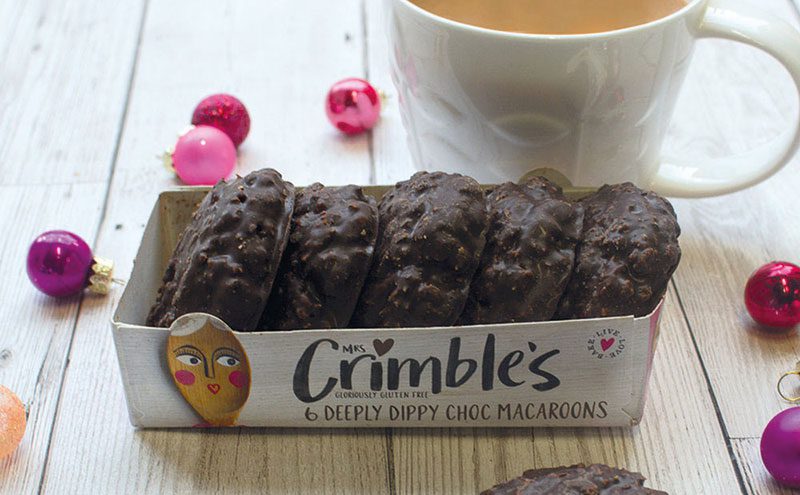 GLUTEN-free brand Mrs Crimbles has broadened it's free-from baking horizons with the launch of new Deeply Dippy Choc Macaroons.
Initially launched into the cake fixture at Co-op stores, the gluten-free macaroons are sold in a six-portion pack at an RRP of £1.69.
Rebecca Vercoe, Mrs Crimble's brand controller at Wessanen UK, said: "We didn't think we could make our Choc Macaroons any more indulgent until we came up with Deeply Dippy.
"With our normal Choc Macaroons we only covered the bottom of the cake in chocolate, whereas the Deeply Dippys are positively smothered in lovely rich chocolate."