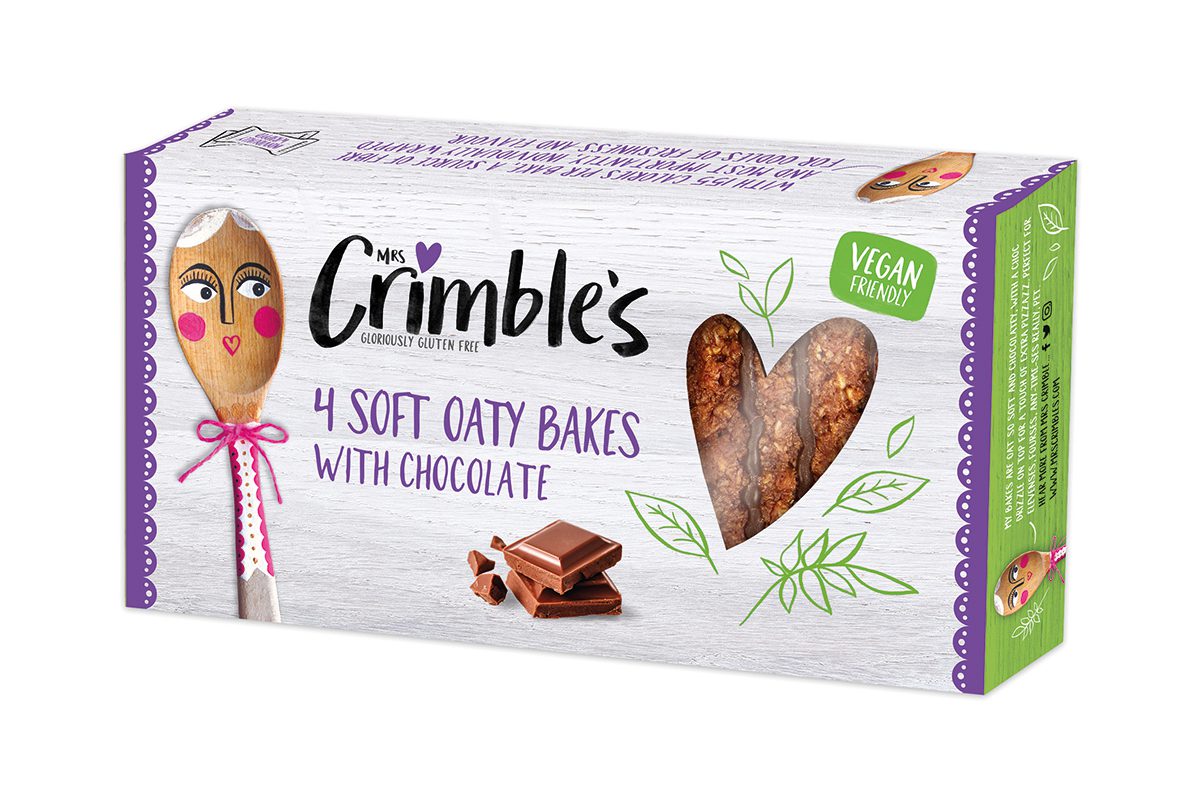 ECOTONE UK has expanded its gluten-free Mrs Crimbles range with the release of a new oat-based snack.
Mrs Crimble's Soft Oaty Bakes with Chocolate are made with gluten-free oats and vegan Belgian chocolate and contain 155 calories per bake.
The brand is also launching a multi-channel digital campaign ahead of Coeliac Awareness Week to bolster the product launch.
The #NoFilter innovation will feature activity across YouTube, Facebook and Instagram.
Vicki Hazel of Ecotone UK said: "The Mrs Crimble's brand seaks to both lifestyle consumers and coeliac sufferers – turning the outdated view of gluten-free food on its head with tasty, high quality bakes that all can enjoy.
"Our mission is to offer inclusive indulgence, which is why we're innovating with vegan-friendly ingredients and creating lower calorie options.
"We're confident our new Oaty Bakes will have strong appeal for new and existing consumers, fulfilling those mid-morning and mid-afternoon snack occasions."