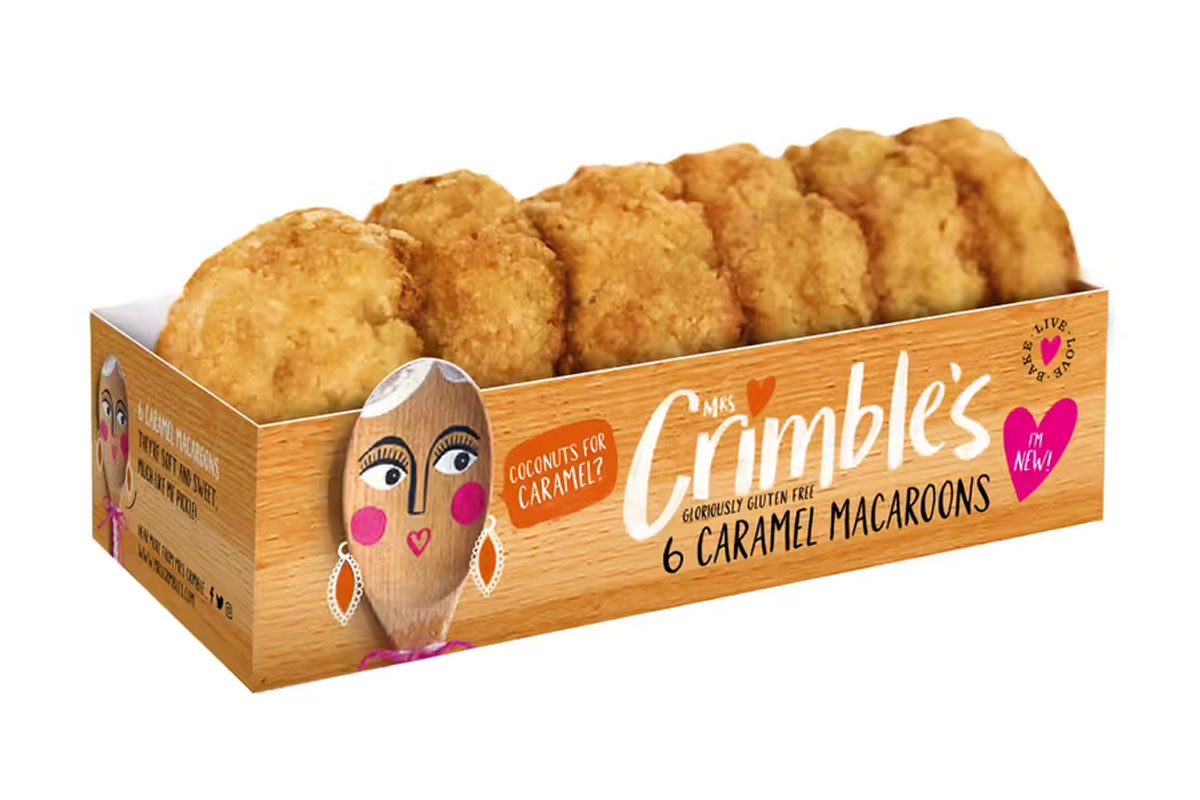 Gluten-free bakery brand Mrs Crimble's has launched Caramel Macaroons in a six pack.
Marketing & category director at brand owner Ecotone UK, Bryan Martins, said: "Caramel and salted caramel are a beloved flavour trend, especially in cakes, and felt like a natural fit for Mrs Crimble's macaroons.
"The sweetness of the caramel marries perfectly with the coconut base and moist texture of the macaroon.
"We're confident the new product will perform well with consumers looking to cosy up in the colder months." Martins added: "Gluten-free shoppers shouldn't have to miss out on the delicious taste of a caramel cake and now they don't have to."
Mrs Crimble's holds the largest market share in the free-from cakes category at 41%, Ecotone pointed out, referring to IRI data from September 2022.
The new macaroons join the portfolio of cakes, bakes and snacking products which includes Mrs Crimble's Big Choc Macaroons, which Ecotone said is the number one free-from cake and commands 18% of all free-from cake sales in the UK.