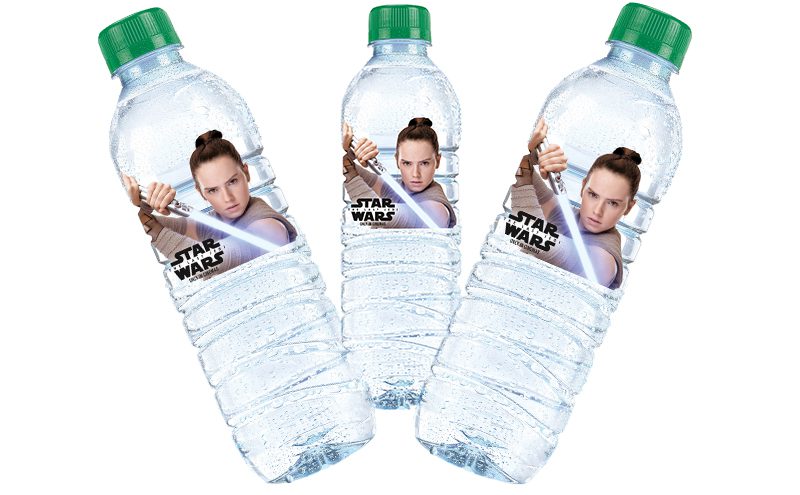 THE force is with Volvic yet again as the water brand from Danone teams up with Star Wars: The Last Jedi ahead of the movie's global release date of 15 December.
Volvic is now available with a new label design featuring Star Wars characters as part of a collectable range of glow-in-the-dark mascot bottles.
The new line-up replaces the Disney Volvic range which includes Disney Frozen and a previous Star Wars campaign.
Tom Hickton, brand lead on Volvic UK & Ireland, said: "We are always looking for ways to make hydration more appealing and fun to youngsters.
"The fact that our new mascot bottles glow in the dark is an innovative feature that delivers a real stand-out unique selling point to help achieve this."