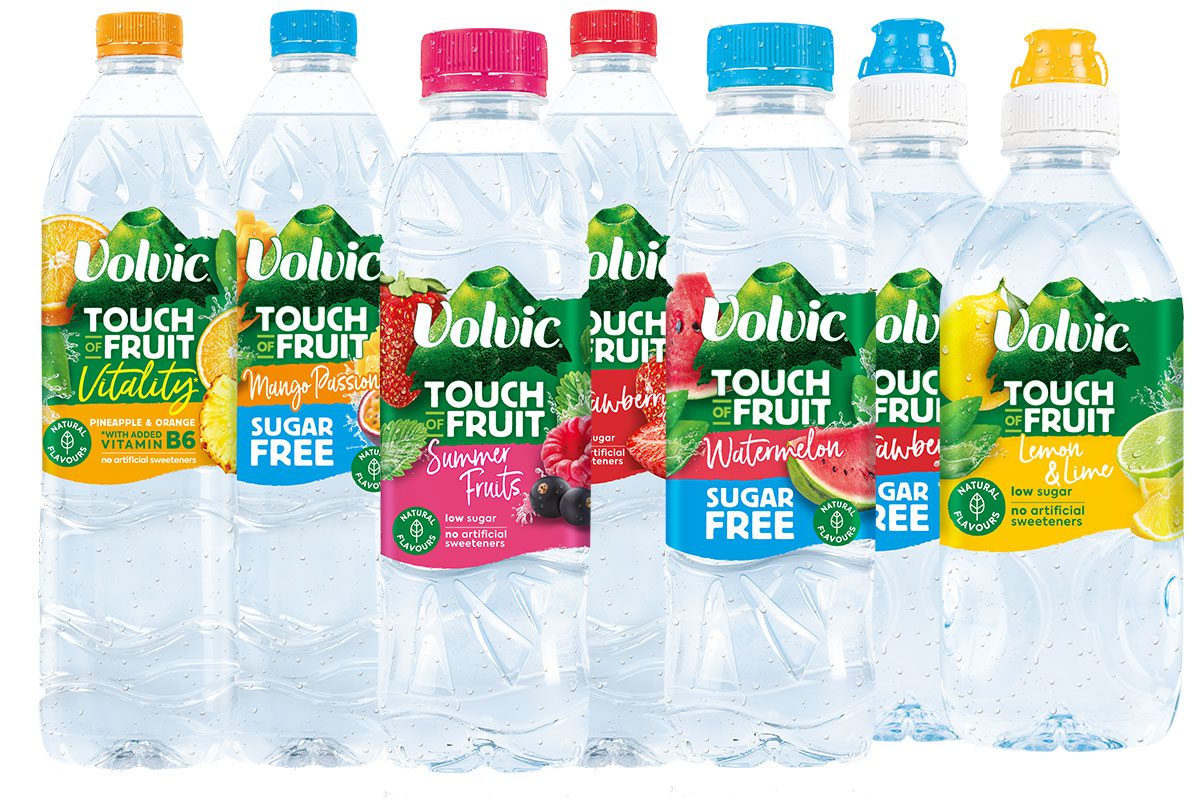 VOLVIC is relaunching its Touch of Fruit flavoured water brand.
The new packaging design highlights the fruit flavour, while clearly displaying the brand's low sugar or sugar-free claims.
The bottle will continue to be 100% recyclable, in line with the brand's stated sustainability commitments, which include its carbon-neutral certification.
These credentials are clearly shown on the pack with the inclusion of the B Corp logo awarded for good social and environmental practice.
Senior brand manager at Danone Waters UK & Ireland, Elen Gyulnazaryan, said: "We're so excited to be relaunching Volvic Touch of Fruit, bringing our refreshing and tasty flavours to consumers with a new bolder and more contemporary look, reflective of the brand's vibrant personality.
"As consumers' needs continue to broaden when it comes to their drink choices, we're seeing a real opportunity for retailers in the flavoured water category.
"We're committed to continually innovating to bring the most refreshing and tasty options to our consumers."
Gyulnazaryan said that Danone conducted rigorous consumer testing for the relaunch, which clearly established a stronger purchase intent with the new design.
"With health and wellness a key priority for consumers, the relaunch positions Touch of Fruit as a delicious way to keep hydrated," Gyulnazaryan continued.
"As consumers look to make more mindful food and drink choices, flavoured water has a key role to play in offering a refreshing alternative, which does not compromise on taste."