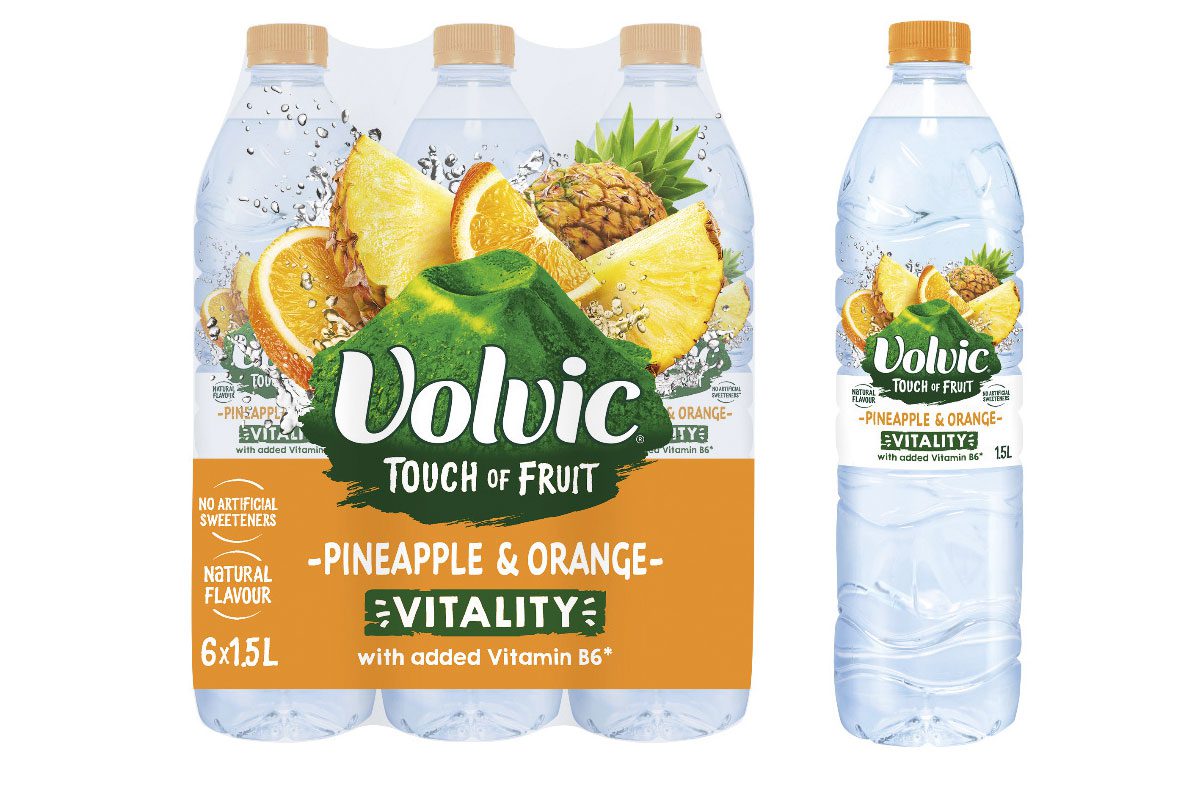 DANONE has expanded its Volvic Touch of Fruit range with the launch of a new pineapple and orange flavoured variant.
Volvic Touch of Fruit Pineapple & Orange Vitality – with added Vitamin B6, is available in 1.5L and 6.1.5l packs.
The new flavour is made from natural flavour, contains no artificial sweeteners, and is suitable for vegetarians and vegans.
Narue Chaigneau, brand manager at Danone Waters UK & Ireland, said: "This year, we're excited to deliver for consumers looking for natural flavours with an extra boost of vitamin.
According to Mintel, '36% of people would like more information on how to improve their energy levels' and the new Volvic Touch of is a great option for them, as its added vitamin B6 helps to reduce tiredness and fatigue."