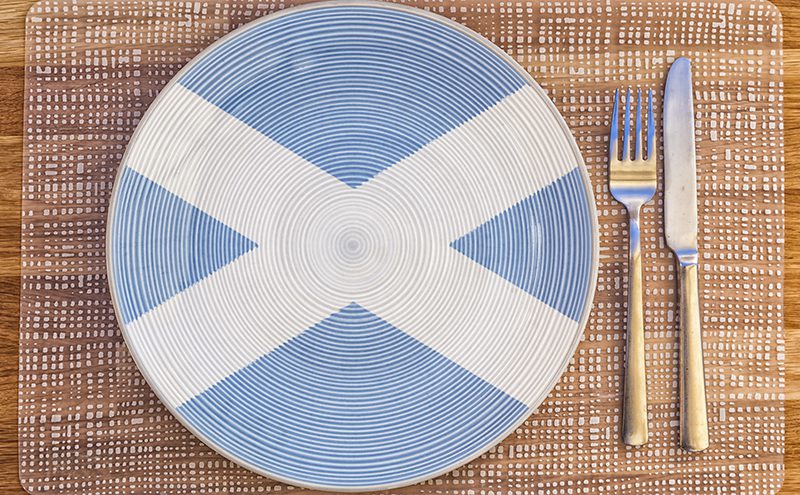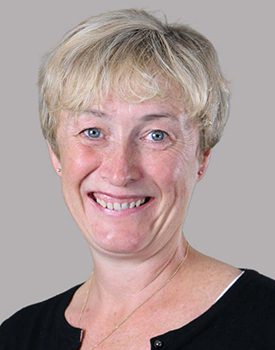 Amanda's overview
AS 2017 draws to a close it's time to take a look back at what has shaped the food and non-alcoholic drink industry in Scotland over the past year.
The retail landscape continues to evolve, offering shoppers more choice than ever before with Aldi and Lidl developing their store footprint in Scotland, helping them both attract more shoppers.
Despite the increased competition from the discounters and bargain stores sector, the Big 3 – Tesco, Asda and Morrisons – still command 54% of the market, with The Co-op (including Scotmid) going head to head with Sainsbury's to be the 4th biggest retailer. The independent sector grew but not as strongly as the total grocery market as it felt the effect of the increasingly competitive environment.
2017 is the year that own label overtook brands to command a greater share of our grocery spend in Scotland and whilst we see the trend towards premium own label continue, the pace of growth is slower than we see happening nationally.
Scottish brands account for just under 5% of our spend in Scotland and whilst this figure has not changed much over the last five years we now see a wider range of Scottish products available in stores.
However, as we move into times of economic uncertainty, decreasing consumer confidence and interest rate rises, shoppers will begin to tighten their purse strings and brands of all shapes and sizes may begin to feel the effects as we see the retailers put an increased focus into their own-label ranges.
Another defining feature of 2017 is the momentum in reduced or no-sugar soft drinks and smaller packaging variants in response to the Sugar Tax. Proactive action from the industry means that currently only 34% of sales are eligible for the levy. Irn-Bru, which successfully launched Irn-Bru Xtra last year, has seen continued success and incremental sales, and the brand retains the number one position in the Top 50 for another year.
With both the UK and Scottish Governments setting out their obesity reduction plans, it is now the turn of the food industry to respond to reduction targets being set around sugar, fat and salt. So while shoppers have become savvier about where and how they shop, more of them are becoming more interested in their health. We have seen Scottish producers respond to this trend including Nairn's, Graham's, Genius and Stockan's, to name a few. We've also seen sales and volumes of fruit and vegetables grow in Scotland – but we still only eat 2.5 of our recommended five a day and lag behind the rest of the UK.
The industry set itself a new growth target in 2017 to double its size by 2030 by growing the presence of Scottish brands at home and overseas. The £108bn UK grocery market offers a host of opportunities, not least in London and The South which account for almost 32% of shoppers' spend. In the last 12 months we've seen some credible growth from Scottish brands south of the border including Albert Bartlett, Genius, Graham's and Stoats. More of our companies and brands need to look beyond Hadrian's Wall to seek out opportunities that play well into the premium brand credentials that the Scottish food and drink industry does so well.
Within the Top 50, the Top 10 features the same brands as last year with the top five remaining in the same places. Further down the top table there's more movement, with McIntosh moving up to number six and McLelland Seriously to number eight. The Top 10 are well-established Scottish favourites and have all been proactive in developing their presence in store using innovation to drive their success across new products and packs. Müller Wiseman still features in the top 10, however as we see the Wiseman branding featuring less and less, it is unfortunately inevitable that the Wiseman brand may not feature in future lists.
Mrs Unis, a new entrant last year, has continued to build on the brand's foundations, moving up a further eight places to number 33 by growing its distribution into new customers and new channels.
J G Ross is also another notable mover on the list, moving to 18th place, up six places from last year.
We have two new brand entries – the first is Calder Millerfield, which has successfully developed its brand offering in the Co-op and enters at number 48, and One Pounders from Golden Casket making it in at number 50.
There is no doubt that more change lies ahead. Economic uncertainty will affect how and where we shop, demographic changes such as an ageing population and a growing number of smaller households need to be considered as well as retail disrupters such as Amazon's purchase of Wholefoods, all of which will offer new commercial opportunities.
Changing consumer tastes, an interest in health, a desire for easy to cook and convenient meals are all current trends that should be influencing NPD within our industry and Scottish brands need to respond.
The Scottish food industry and the brands within are in a good place to realise continued market potential and success. With the digital age now upon us, it is critical that the industry is able to compete in fast-moving markets where customers and consumers will move more quickly than ever before and behave differently when it comes to shopping and consuming both in the home and out.