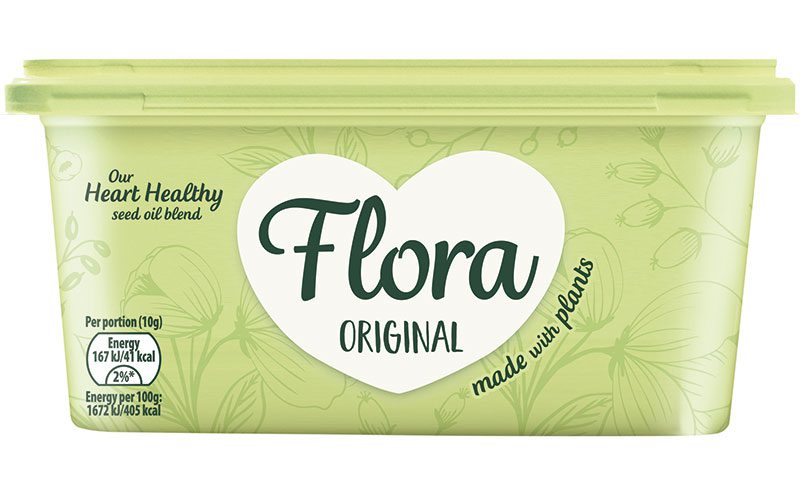 PLANTS are at the heart of the latest packaging overhaul for spreads brand Flora, with nature taking centre stage.
The new packs feature what parent firm Unilever described as a "beautifully simple, premium and contemporary design" that highlights Flora's 'made with plants' credentials.
Individual health benefits have also been flagged on the new packs as well as the unique selling point of each variant, including Flora Original's heart-health claims and Flora Dairy Free's vegan-friendly status.
Clare Preedy, senior marketing manager for Flora at Unilever UK, said: "We are proud of the plant-based goodness that goes into every tub of Flora, which is why we have decided to completely refresh our packaging.
"The new style is set to reinforce the health, quality and taste attributes of Flora."