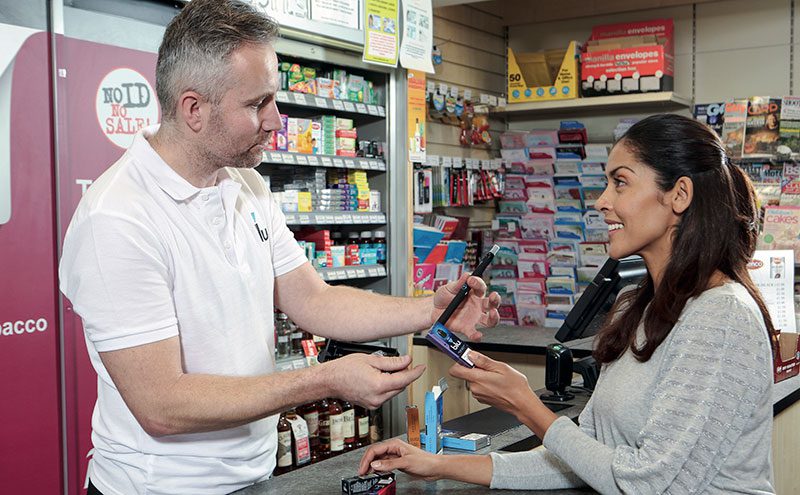 DESPITE recent tightening of legislation around the sale and advertising of e-cigarettes and associated products, the big manufacturers are predicting continued growth.
EUTPD2 came into force in May, making it illegal to sell non-compliant vaping products.
Stephane Berset, head of marketing at JTI, predicted that although it is too early to tell what effect the legislation has had on sales of vaping devices, the rise in the number of adult vapers in the category clearly represents a significant sales opportunity for retailers, as the market continues to grow year on year.
Jennifer Roberts, VP of customer marketing at Blu UK, said that since the legislation was put in place, value sales have started to stabilise and in the 12 weeks to August this year sales were up on the previous quarter.
Adult vapers are increasingly on the lookout for more sophisticated and easy-to-use vaping devices
But Roberts also pointed out that a number of brands have fallen by the wayside.
She said: "The introduction of tighter regulations has forced manufacturers to take a fresh look at what they are making and selling. Some brands have disappeared from the market altogether, whilst others have been reinvented.
"The result may be fewer brands but higher quality products and better safety across the market should, in turn, instil further consumer confidence in vaping products and drive retail sales."

Quoting KTNMS Omnibus research, Logic brand owner JTI said there are now almost 2m adult vapers in the UK.
The company says its own insight shows that adult vapers are increasingly on the lookout for more sophisticated and easy-to-use devices.
Berset said: "This presents an opportunity for the Logic range, which caters for all types of vapers with its rechargeable, capsule vaping systems and refillable vaping systems."
Focusing on Scotland, JTI said the sales value here is now over £9.5m with refillable systems and capsule vape systems at £5.2m.
Berset added: "Almost 4% of adults in Scotland vape and JTI would like to remind any retailers in Scotland who are selling e-cigarettes and e-liquids in their store that they now need to register with the Scottish Government using www.tobaccoregisterscotland.org."
Berset stressed that visibility is key in merchandising e-cigarettes and added: "Retailers should be sure to display their products prominently."