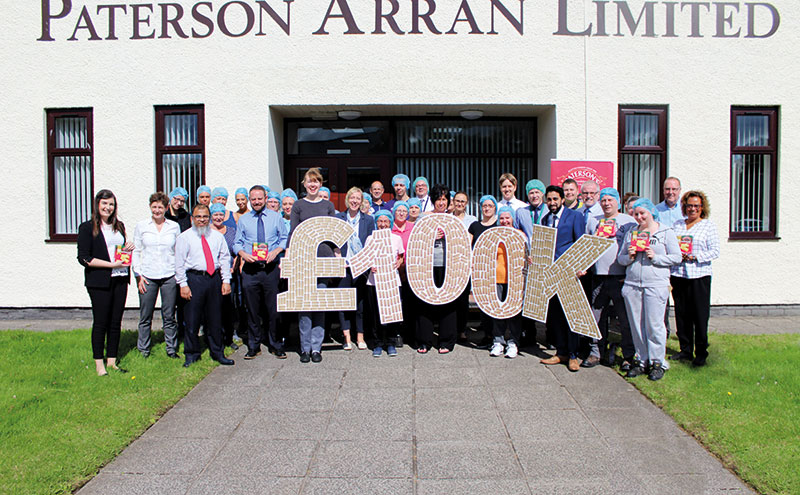 PATERSON Arran has hit a six figure milestone in its efforts for Macmillan Cancer Support, raising £100k for the charity in one year.

The biscuit maker set the ambitious target when it joined forces with the cancer charity in 2016, pledging to donate a percentage of proceeds from the sale of special promotional packs.
Proceeds from sales of Paterson's shortbread will now be used to support Macmillan information support centres across the UK.
Allan Miller, sales and marketing director at Paterson Arran, said: "The response of our customers across the UK has been phenomenal and we are grateful for their support in helping us reach this amazing milestone.
"The funds raised have the potential to power 2,000 hours of support at Macmillan centres; a vital resource for those affected by cancer and their loved ones."