Firms think time is ripe for expansion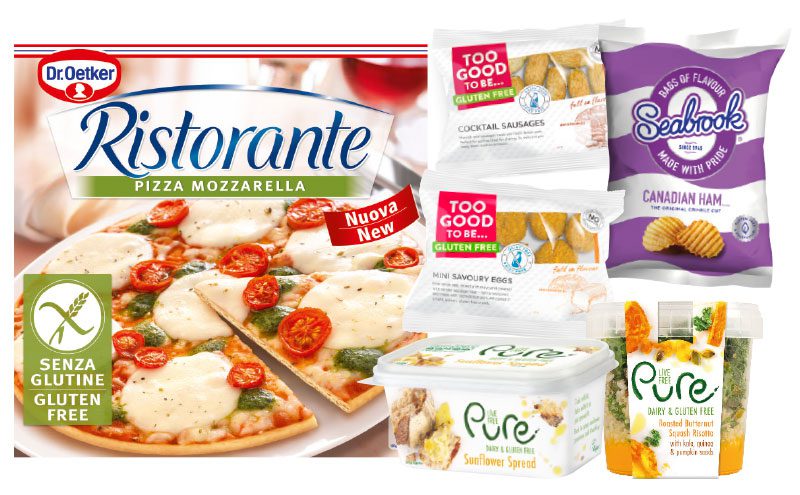 WHETHER it's a gluten intolerance or an avoidance of meat and dairy, today's consumer comes with varying dietary requirements with many seeking out specialist products.
Firms behind some of the big brands in the free-from category reckon this increase in demand provides an opportunity for retailers and they've made their case for why it may be wise to expand the free-from range in store.
Lauren Godfrey, brand manager for free-from spread Pure at Kerry Foods reckons increasingly health conscious consumers are driving growth.
"People are self-diagnosing following the greater awareness of intolerances and interest in fitness, health and dietary trends; they are choosing to eliminate either gluten, dairy or both from their diet in order to be healthier," said Godfrey.
This self-diagnosis has led gluten free to become one of the fastest-growing categories in grocery according to Roger Harrop of Schar.
"As diagnosis and awareness of dietary requirements continues to improve, and with more and more lifestylers buying into the category, Schar expects the category will continue to grow," he said.
[box style="1″]
[half]
12%
of the UK population now follows a vegetarian or vegan diet.
[/half]
[half_last]
13%
of the UK population now follows a gluten-free diet.
[/half_last]
– Adellie Foods
[/box]
Clare Heathcote of Dr. Oetker UK described the free-from market as "booming" in the UK, thanks to a combination of those shoppers pursuing a healthy lifestyle, as well as demand from those with intolerances and allergies.
"The trend for avoiding ingredients for lifestyle reasons is driven by growing awareness that certain food ingredients can have a negative impact on wellbeing," said Heathcote.
Demand may be high and rising, but Kevin Butterworth of Seabrook Crisps warned retailers may not be doing enough to maximise this opportunity.
"While demand is high, it can often be tricky to find gluten-free goods in mainstream outlets," he said.
For retailers looking to get in on the free-from action, introducing a gluten-free range looks like a smart place to start, according to Sam Benjamin of Too Good To Be Gluten Free.
Benjamin reckons the gluten-free market is yet to meet its full maturity, with gaps continuing to exist across a range of products. It may not stay that way for too long however, as Benjamin predicts a continual wave of NPD in gluten free.
"There is constant new product development and expansion in the ranges and there is a big focus on flavour and quality for gluten free, which has definitely seen an improvement in the last 12 months," he said.
Dave Shaw, of gluten-free brand Genius, echoed Benjamin, crediting the runaway success of gluten free in recent years to the creativity of producers.
"Innovation through NPD has been a core component of our success and since the beginning of last year, we have launched seven new products that are all available in multiple retailers," he said.
Within symbol and independent grocers, dairy free spreads growth has been exponential, outstripping the wider market.
To make the most of this, Shaw suggests retailers create a dedicated, clearly sign-posted section for free-from products in store, signposted with POS as well as "delicious food imagery" to entice customers to the category.
Gluten free may be the headline grabber of the last year, but Amy Fisher of Dairy Crest reckons there's also plenty of reasons for retailers to beef up their dairy-free ranges.
"The dairy-free spreads sector, which is currently worth £14.8m, remains the only spreads sector driving positive growth in the last year," said Fisher.
"Within symbol and independent grocers, this dairy free spreads growth has been exponential, outstripping the wider market with 140% volume gains year on year."
Further reinforcing the need to stock dairy free and other brands free from animal products, Isla Owen of Adelie Foods highlighted the increasing uptake of vegan and vegetarian diets among the UK population.
"Vegan and vegetarian diets are becoming more common than ever," said Owen.
"A high proportion of these consumers are aged 16-24, of which 71% buy food on the move at least once a week so it's a vital market for convenience retailers to cater for."