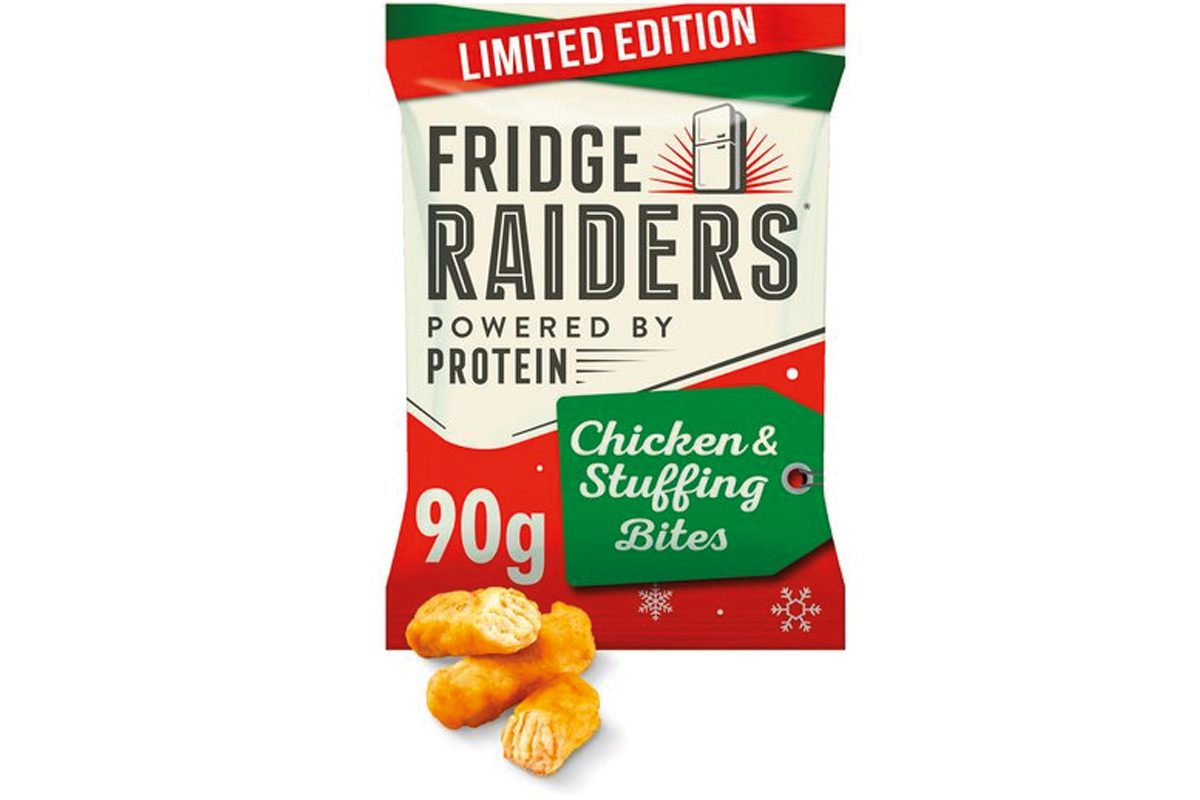 FRIDGE Raiders' festive Chicken and Stuffing Bites will return to chillers this festive season.
First launched in December 2020, Chicken and Stuffing Bites proved popular in their first year, according to brand owner Kerry Foods.
The firm highlighted Retailer X Database research which found the festive Fridge Raiders ranked in the top six snacks within food to go last Christmas.
Julia May, brand manager at Fridge Raiders, said meat snacking has seen "consistent growth" with IRI Data for the year to 18 April revealing 8% growth.
"This Christmas, there is a huge opportunity for retailers to tap into this growing popularity and get into the festive spirit through limited-edition items in classic festive flavours, especially given over half of shoppers said they always look out for new and exciting products at Christmas.
"Additionally, as consumers become more health conscious, chilled snacks are typically seen as 'healthier' with foods that are high in protein enjoying the most success in the category.
"Fridge Raiders' Chicken and Stuffing Bites allows retailers to offer healthier festive options to cater to different shopper preferences," she said.