When a forecourt turns laundromat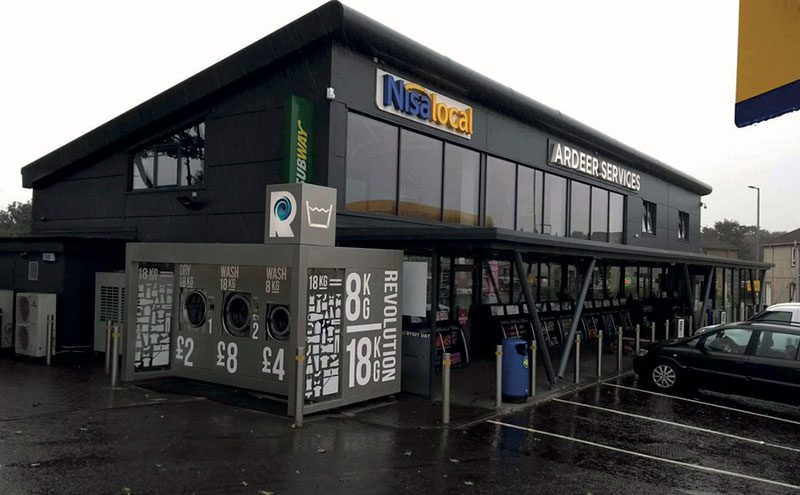 DIVERSITY has been the name of the game in forecourt retailing for a while, with customers now enjoying everything from Subway and Greggs to coffee and croissants when filling up, but is there scope to push things even further?
Mahmood Saleem of Ardeer Services in Stevenston certainly seems to think so, as last month he made the decision to team up with self-service vending machine supplier Photo-Me and enter the self-service launderette business.
Tucked away at the side of Saleem's expansive forecourt site, still fresh from a 2016 refurbishment which saw the retailer add a second floor to the store, the Photo-Me Revolution Launderette offers a complete wash and dry service for customers while they wait. Offering washes up to eight kilograms for £4, up to 18kg for £8 and drying for £2, the self-service machine accepts credit, debit and cash.
And while Saleem admits than when he first considered purchasing a Revolution Launderette he was unsure just how much use it would get, so far the response from customers has been positive.
"We've had quite good feedback, one woman told me it's great because she's always looking for somewhere to wash her blankets and get them dried. The other day she brought a lot of blankets.
"When I was going to invest the money I did think, for £150-£200 you can get a washing machine at home, will people use it? But it's been quite surprising.
"Some people come with horse blankets and bigger washings which cannot be done at home. Industrial washing or big blankets, that kind of thing," he said.
It may be early days yet, but Saleem is seeing signs that his latest investment represents a welcome addition to his forecourt offer, which grew arms and legs during last year's refurbishment, with the self-service machine still leading customers into his store.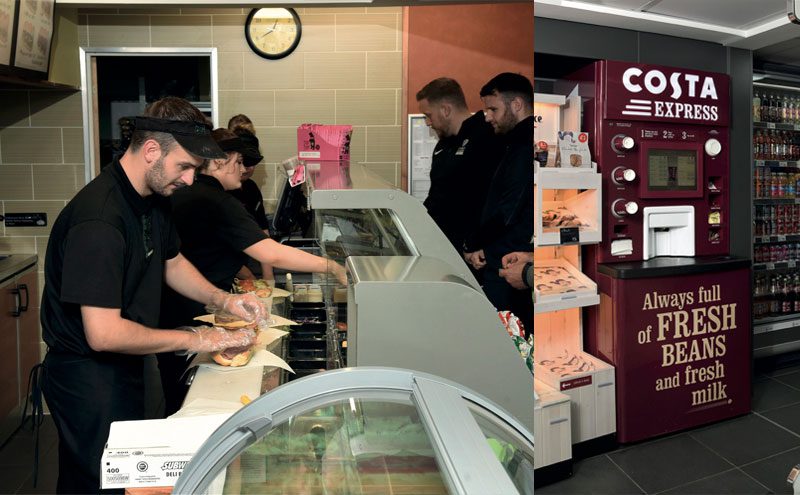 "The customer has a choice. They can go enjoy a cup of Costa coffee in store while they wait, or the customer can have a Subway sandwich, because our Subway is also open 24/7. So the customer can have a cup of coffee or a sandwich or fresh-baked cakes or anything.
"That half an hour can just fly by like that," he said.
To get to the stage where customers are enjoying a sandwich from his Subway franchise while they wait was a relatively straightforward process according to Saleem, with no need to have a working knowledge of washing machine parts.
"I saw it a few times in ads in different magazines and then I started calling and exploring to see what it was all about," he said.
"I also called Photo-Me and they sent someone who came to visit a few times.
"Initially we were planning to go for a shared margin, but when I started digging down and speaking to the people who already had this machine, looking at the figures, it became a little bit attractive to me. So I invested in it."
After making the decision to invest in a Photo-Me washing machine, Saleem said the installation work was easy enough, with the fitting taking one day to complete without a single member of store staff having to roll up their sleeves.
It used to be people would come just for fuel and now things are changing, customers want milk, bread, coffee…
"The machine comes in one pack on the lorry and the Photo-Me team come together with it," he said.
"They made arrangements to come and install everything for me. It took one day."
As far as maintenance goes, the launderette machine is serviced much like the Photo-Me photo booth which Saleem also has on site on a shared margin basis, with the retailer taking 20% from the box.
Just as the machine supplier services the photo booth with ink, detergent for the launderette is supplied by Photo-Me and Saleem also has a maintenance and service contract with the firm.
To keep things running, the only task for Saleem and his team is to keep on top of some cleaning while watching the detergent level.
"We load the detergent ourselves, but actually there's not much involved. You just top up the detergent and clean some filters. That's all we have to do," he said.
Saleem's latest investment appears to have worked out, but following on so swiftly after his major 2016 refurbishment, some might wonder where the retailer gets the energy and desire to further develop the business barely one year on from quadrupling the square footage of his site.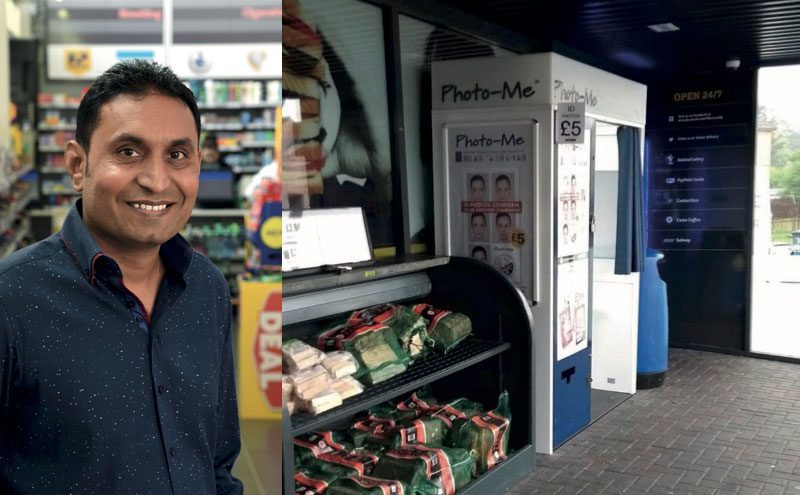 "It's just ambition to build my business and always looking for some thing different from what other people are doing," said Saleem.
"There's always new ideas, the main thing is you need to attract the customer, think how can we get them into our store."
Finding new ways to attract customers to Ardeer Services is key according to Saleem, and even although the fuel business still accounts for 75% of the site's turnover, the retailer reckons investing in the convenience side of the business is the right move for the future.
"For the longer run, investing in the shop will be worthwhile because of the way the convenience sector is moving.
"That's a new trend, people shopping in forecourts because it's very convenient.
"Obviously in the future the fuel is going to disappear, not so much the big lorries that won't happen very soon, but the cars are going to start going, so we need to find other ways to carry on with our business rather than just close down."
At Ardeer Services, things are already heading in the right direction, and through continued investment, Saleem appears to be in good shape for the years to come.
"It used to be people would come just for fuel, and now things are changing. Customers want to get fuel and milk and they want to get fresh bread and a cup of coffee in the morning, or they want to come in and grab lunch," he said.
"At lunch we're very busy and also in the morning because people are going to work and we provide Costa coffee and Subway breakfast and Cuisine de France baked goods, croissants, donuts etc."
As for his launderette investment, Saleem expects to have a better idea of just how well it's gone at the six month mark, but the customer feedback is already painting a pretty picture.
"No one has complained which is the main thing. People definitely are pleased with it," he said.