Entrepreneur Award winner Ferhan Ashiq drew on some of the best store executions in Scotland when refurbishing his Day-Today store in Prestonpans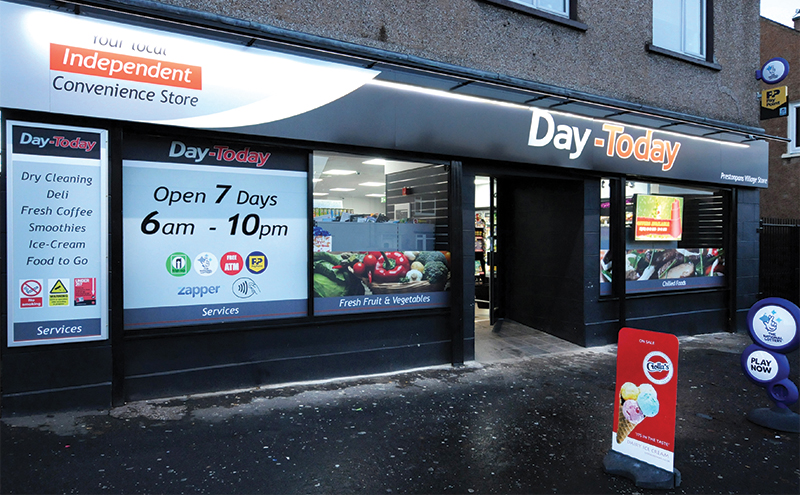 EAST Lothian retailer Ferhan Ashiq has form when it comes to turning around the fortunes of local convenience stores.
In 2014, the retailer snapped up Levenhall Newsagents and — after taking the time to raise some finance — transformed the site with a six-figure investment to create Levenhall Village Store.
Ferhan recently turned his attention back to the old family business, Day-Today in Prestonpans, where he has carried out an extensive refit with a particular focus on food to go.
Carried out over a one month period last summer, Ferhan's latest refurbishment represents another six-figure investment, but one he reckons was necessary to meet changing consumer demands.
"Basically what was happening was, since 2014 I'd been losing about £1,000 per week in sales, every year I was going down about £1,000 per week.
"In 2016, a Co-op opened at the top of the road so that year we lost about £2,000 a week. I was losing a lot of sales on Friday and Saturday as they're right next to the train station so people would go there on their way home.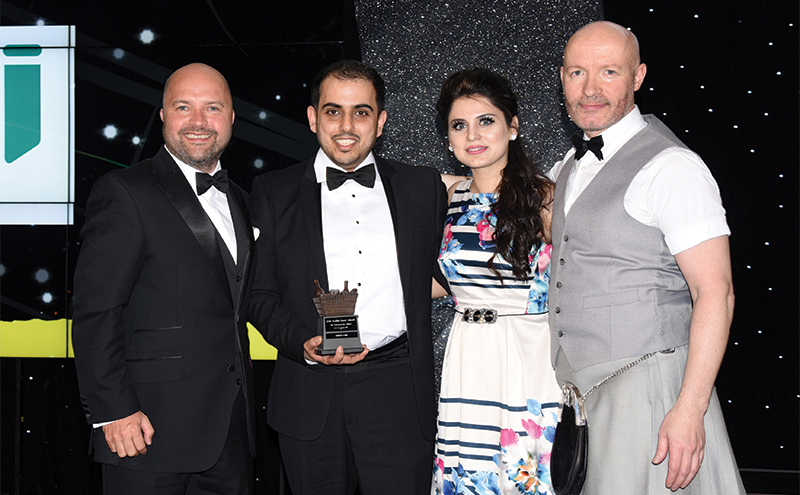 "I knew it was a make or break year, that I had to do something. So, the plan was to build on the success that we had over at Levenhall, with food to go at the heart of the refurbishment," said Ferhan.
For his Levenhall refurb, Ferhan closed the shop for two years while searching for the finance to do the job right. However, having picked up the Entrepreneur Award at the Scottish Grocer Awards 2018, Ferhan said things moved much faster when seeking finance this time around.
"Basically what really spurred it on was the Entrepreneur Award," he said.
"Hands down without the award this would not have really happened this year. The bank suddenly gave me a loan that I had been trying to get for a few years."
Awards may help to soften the hearts of bank managers, but what was clearly key to Ferhan's success was that entrepreneurial spirit for which he was recognised.
The late Apple boss Steve Jobs, no stranger to reshaping a business, is often quoted as having said he was shameless about stealing great ideas.
While Ferhan hasn't committed any theft, he is entirely open about how some great retailers across Scotland have helped shape the refurbishment of his store.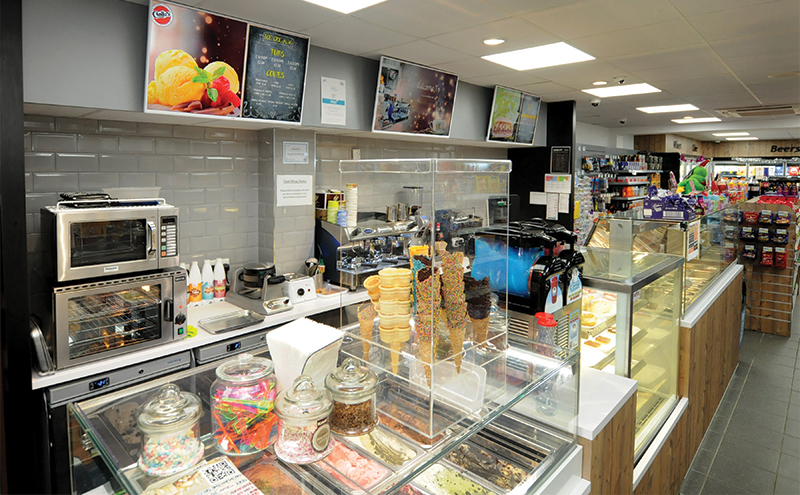 The most obvious improvement at Day-Today Prestonpans is its new food to go counter, which includes a deli and dessert bar — an offer that will be familiar to customers of Family Shopper Blantyre.
Ferhan said that when planning his refurbishment, he went to visit retailer Mo Razzaq at his Blantyre store seeking advice on how to make food to go work, and he had high praise for the veteran retailer.
"The concept for my deli was basically Subway. I had gone to Mo's store in Blantyre and it was constantly busy. I was there for a few hours and his Subway counter had at least two people on it the whole time I was there.
"His dessert bar was the same and I wanted to emulate that. He has a model that is working, so there's no point trying to reinvent the wheel when someone has already done it for you. You just have to tweak it for what you need," he said.
Day-Today Prestonpans' location away from the high street meant the store was not suitable for a Subway franchise, but Ferhan has created a deli offer that ticks all the boxes regardless.
Working in partnership with Fife Creamery, who supply Ferhan with deli ingredients, the retailer was able to create a sandwich offer worth talking about.
"If you look at it, most of what you see in a Subway you will find here. The only difference would be the pulled beef. I have Mexican pulled beef from Fife Creamery and chicken tikka, but the rest is virtually identical," he said.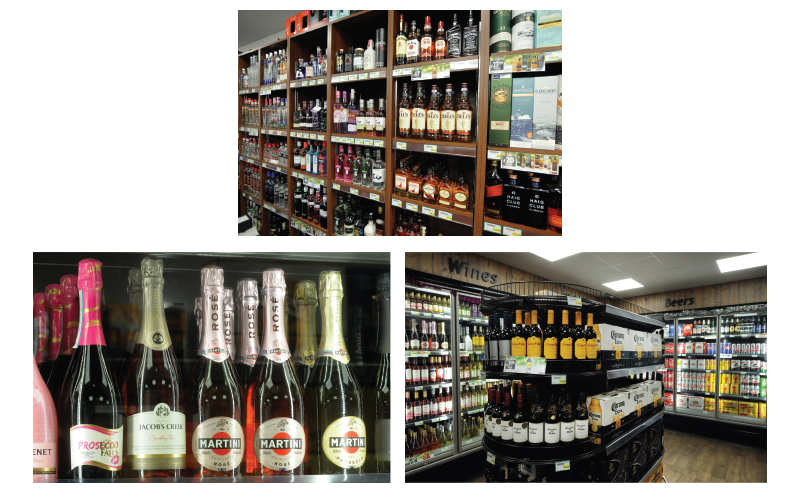 Ferhan was encouraged by the existing relationship between Fife Creamery and shopfitter Vertex — which carried out the refurbishment ­— and he was also able to secure £7,000 of Scottish Government funding for his food to go, which helped the project along further.
Between Vertex's shopfitting expertise and the foodservice knowledge Fife Creamery was able to bring to the table, Ferhan said he has been able to create a seamless food to go offer from a standing start.
In addition to the deli offer, Day-Today Prestonpans now offers an indulgent dessert range, stocked with Crolla ice cream and offering a broad selection of treats including crepes and waffles.
For those looking for something a bit warmer in the winter months, Day-Today Prestonpans is also equipped with a Real Soup Company soup kettle, also sourced from Fife Creamery who provided some stock support at the outset.
It's not all about food to go at Day-Today Prestonpans though, and Ferhan has made his investment in the store go far.
Ferhan's chilled offer has been greatly expanded, with all new fridges and freezers purchased thanks to funding secured through Resource Efficient Scotland (RES).
"Without that money none of the refrigeration would have been put in," said Ferhan.
"All the fridges and freezers were paid for by RES, about £30,000 as a loan and £10,000 in grant funding.
"We've increased the amount of chillers we have, but in theory the amount of electricity we should be using will be the same as before.
"We can now do way more fresh food and veg, we've doubled the space. The dairy cabinet has improved dramatically as well," he said.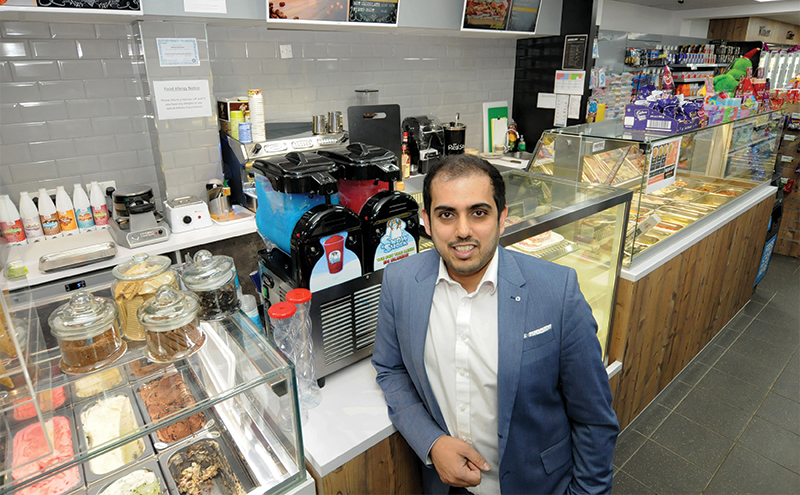 Chilled isn't the only category at Day-Today Prestonpans to have received a major overhaul, Ferhan's off sales area has also been expanded thanks to a major construction job on a load bearing wall at the rear of the store.
Having knocked through the back of the store, what was once Ferhan's office is now an alcohol area with both chilled and ambient in abundance.
The retailer's wines now have room to breathe, with multiple facings of a broad range of ever-popular Prosecco, rose, and white in the chiller and a striking red wine display on a central island gondola.
A broad range of top-selling beer and cider brands have also found their way into Ferhan's chillers, in a variety of pack formats, although developing his craft beer offer remains a task for the future.
Always with his eye on what other stores are doing, Ferhan said he has been impressed by the off sales at nearby Pinkie Farm in Musselburgh, and he suggested he may need to pick the brain of the store's boss Dan Brown in the near future.
Further alcohol inspiration can be found behind Ferhan's revamped tills, with a wooden spirits display featuring hundreds of facings for gin, whisky vodka and rum, with plenty of variety from affordable blends to premium gift packs.
To make sure his spirits where looking ship shape during the refurbishment, Ferhan said he headed west for some more retail inspiration.
"Basically, I go round the country looking at stores," said Ferhan.
"Ross MacPherson of Day-Today in Troon has done a fantastic job in his gin section so that was the thinking behind it.
"What he was doing on the west coast I was trying to emulate on the east coast."
Beside the smart looking spirit display is a new and clever piece of kit which Ferhan has installed to future proof his tobacco offer.
Day-Today Prestonpans now has its own Navarra smart tobacco gantry. The system is straightforward to use: customers purchase their tobacco product, the staff member puts it through the till and the product is dispensed from the machine.
Ferhan's Navarra system has space for 90 SKUs, all of which are linked to his newly installed M-House Epos system.
Day-Today Prestonpans is the first store to link M-House's MPos system to Navarra, Ferhan said, which could be down to the retailer's long-standing relationship with the Motherwell-based firm.
"I've been using M-House's Mpos for the last five years. I've been working with them on improvements — I will constantly call them up and tell them what I need," he said.
As well as linking to the Navarra machine, the new tills have also allowed Ferhan to improve his credit card provisions.
Previously, the retailer only had one credit card system through PayPoint but now he can offer contactless through Paymentsense, which has been fully integrated to his tills.
The store may have benefitted from some upgrades in tech, but there can be no question of anyone resting on their laurels at Ferhan's post-refurbishment. As the retailer put it himself, thanks to his improved and extended offer, "now there's always something to do."