Amid calls for healthier cereals with less sugar, Monster Brands aims to position its products ahead of the trends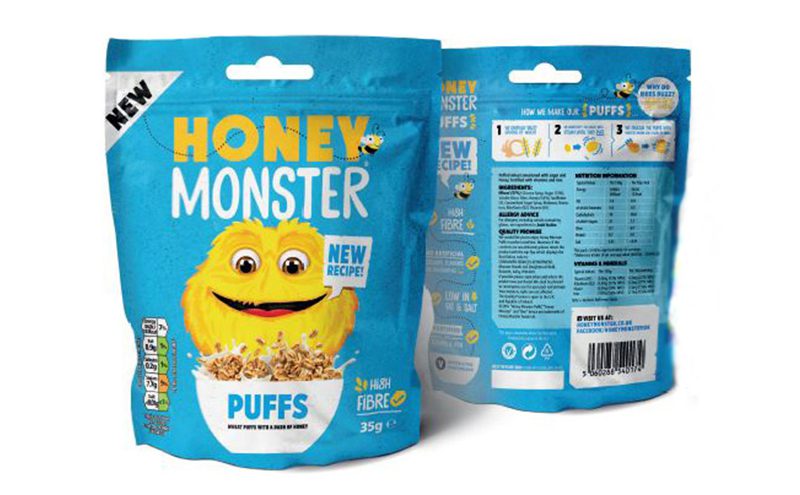 IT'S been a busy old year at Monster Brands since the firm acquired Honey Monster, as it has sought to reinvigorate what was a childhood favourite for many of today's shoppers.
Talking to Scottish Grocer, Andy Howey, head of sales at Monster Brands, explained the progress that's been made as the firm looks to build its cereal brands in a rapidly changing market.
"The last 12 months have been a bit of a whirlwind. We've been visiting retailers across all sectors getting products back on shelves and into distribution," he said.
Much of the activity for Monster Brands over the last year has been around its flagship Honey Monster Puffs cereal, formerly Sugar Puffs, a name that's arguably less than ideal for today's climate and it seems no longer an accurate description of the product on shelves.
In 2016, Honey Monster Puffs was subject to a reformulation which brought its sugar content down to 6.6g per 30g, earning the cereal an amber sugar rating. It's a step that Howey feels is fitting with where Monster Brands wishes to position the cereal.
"Our brand positioning is that Honey Monster Puffs is very much a family cereal. We want to capture the family occasion. We want to have older people bringing younger family members into it."
As shoppers continue to seek out healthier options, that amber rating is the bar by which Monster Brands cereals will now be, judged according to Howey, who said the firm will not be producing anything over this limit in the future.
"Any product we bring out now will be amber rated for sugar," he said.
"We reduced down to 6.6g per 30g serving on Honey Monster, and we really want to highlight that. It's on the front of the pack so mum or dad or whoever is doing the shopping can see."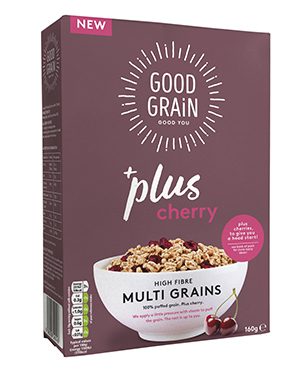 The Honey Monster isn't the only one watching his sugar intake at Monster Brands. The firm has spent the last 12 months developing its Good Grain brand. As a cereal positioned at the healthier end of the breakfast spectrum, Howey reckons Good Grain is a great option for retailers looking to tap into the current trend.
And Howey said the Monster Brands team has been working over the last year to expand the Good Grain offer.

"Good Grain was originally just the one line, but now we've launched two additional variants. Good Grain is one of the healthiest cereals in the category and that's something we want to highlight going forward," he said.
When Monster Brands took on Good Grain, the brand was only available in its Puffed Wheat variant, but the firm has since added Multi-Grain and Plus Cherry flavours, and Howey said all three have been performing well.
The Monster Brands sales boss highlighted his team's success in securing a listing for Puffed Oats in Morrisons last month as well as Good Grain getting two variants into Tesco as evidence there's still scope for expansion for the right cereal brand.
Howey recognised that the breakfast occasion is changing, but noted that 55% of cereal consumption still occurs at home.
To capitalise on the growing food to go and snacking opportunity, Monster Brands recently launched Honey Monster Puffs in 35g packs, a move which fits with Howey's assertion that the firm has an eye on the future.
"We recognise how big an opportunity food to go is at the moment. Going forward we want to see both brands being between breakfast and snacking," he said.
As for changes in both opportunity and an increasing focus on health, Howey reckons retailers are showing themselves to be receptive to the way the market is moving.
"I think there's a lot of education going on these days. Retailers are becoming wise to the sales opportunity," he said.
"If they had a wide balance of healthy and not-so-healthy cereals on shelf, it gives people a choice."