Cash in on evenings at home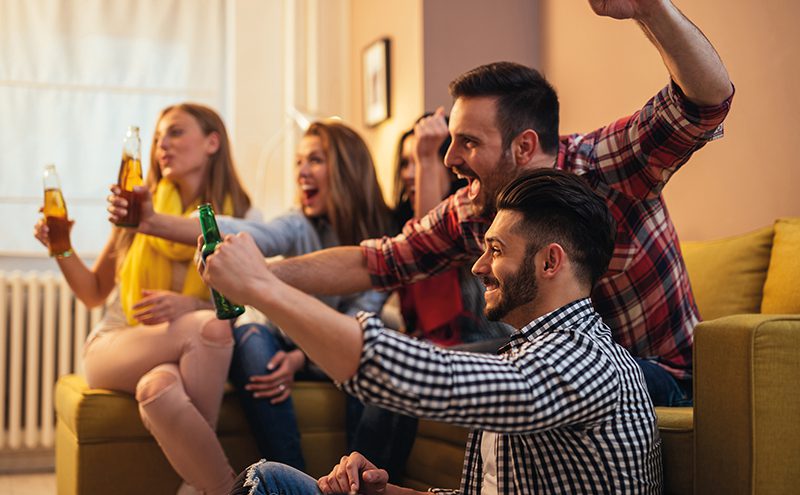 PIZZA, curry, crisps, confectionery – all staples of a Big Night In. But while the food on offer is important, the drink options can be what make or break an evening.
That's the view of a number of drinks firms who have weighed in with advice on how retailers can make the most of the Big Night In across off-sales and soft drinks.
Amy Giacobbi of Continental Wine & Food (CWF) said that while many consumers still enjoy nights out with friends and family, more and more are entertaining at home, where they can be sure to stick to their allocated budget, creating an opportunity for retailers – particularly around special occasions and events.
"Those in the off-trade should think about who their core customers are and align their ranges with this knowledge, and also consider the variety of Big Night In occasions that might appeal to them," she said.
"For example, seasonal events such as Halloween and Bonfire Night, around which larger get-togethers are often planned or family lunches or dinners for two."
Toby Lancaster of Heineken said that the Big Night In occasion can boost off-sales, as he reckons more and more beer and cider drinkers are opting for planned occasions at home.
While the nights at home may be planned, shoppers are still time pressed, and Lancaster suggested a well merchandised off-sales area is key to attracting those planning for a Big Night In.
"Time is precious for shoppers, with almost half claiming to know exactly what they'd like to purchase before they reach the chiller," he said.
"However, 32% of shoppers admit they've purchased on impulse because they've seen a product they were tempted by, presenting an opportunity for retailers to encourage incremental sales through promotions, as well as through merchandising and branded POS."
In recent years there has been a rise in sharing occasions with consumers looking for quality treats to share.
The importance of communicating an offer to customers was also flagged by Christian Sarginson of Global Brands, who said the firm is active on social media for this reason.
"All of our brands are highly engaged across social media platforms, keeping on top of trends that resonate to our desired audience," he said.
"VK for example, which boasts a predominantly student following, keeps abreast of live events that engage with students."
When a big event crops up, there are many shoppers who wish to serve something a bit more special, and Loch Lomond Group advises that the spirits category can be a real asset in this regard.
"Retailers can drive sales through their spirits range by providing drinks suggestions and recipes with popular mixers and garnishes, with more and more consumers looking to create cocktails at home."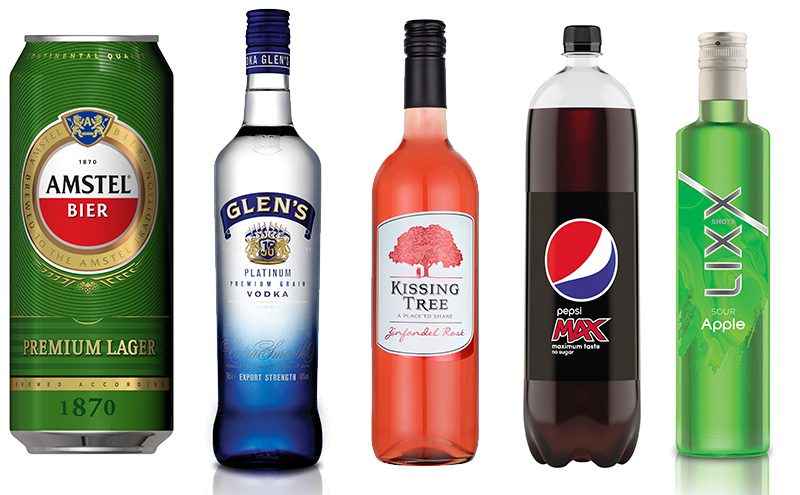 Many shoppers may enjoy a tipple on their Big Night In, but there are still plenty of adult non-drinkers and kids looking for something soft.
Amy Burgess of Coca-Cola European Partners (CCEP) said that 21% of adults now choose not to consume alcohol, meaning the Big Night In occasion is also a great opportunity to push soft drinks.
To capitalise on this, Burgess suggested retailers turn to the TV guide: "Retailers should monitor for occasions such as popular TV events, including reality shows like The Voice or Premier League football, and keep stocks high in order to meet demand."
Trystan Farnworth of Britvic said that it's worth retailers noting the Big Night In can take on many forms, "including with kids, with friends or with partners", and retailers should merchandise accordingly.
"Shoppers may be in a hurry as they pick up last minute items for social occasions so group sub-categories together to make it easier for shoppers to find what they are looking for (for example, merchandise all carbonates together)," he said.