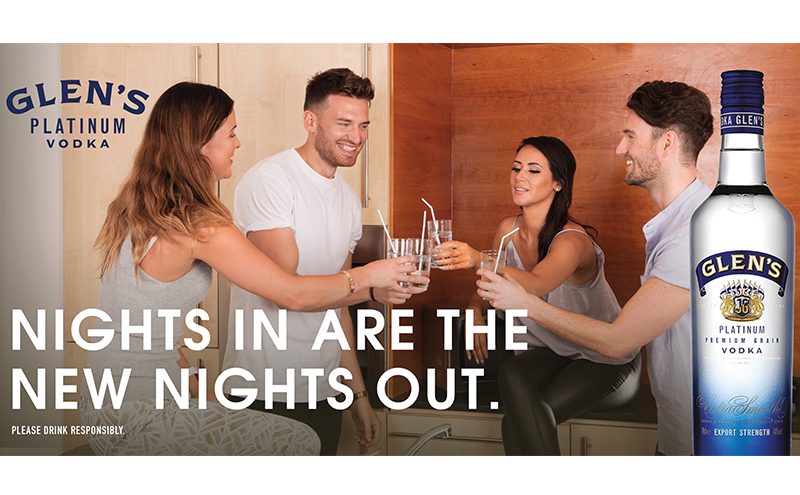 LOCH Lomond Group is spending big on its premium vodka brand Glen's Platinum Vodka through a seven figure investment.
The firm is investing over £1.5m in a new promotional campaign which includes outdoor advertising across the UK through Forrest Media's out-of-home estate.
New billboards which encourage consumers to #PassthePlatinum are now on display across various city centre sites, with a topical message "Nights In are the New Nights Out" targeting the Big Night In occasion.
The roll-out of Glen's new billboards follows a summer of festival activity from the brand.

Glen's sponsored a number of festivals around the UK including the Belladrum Tartan Heart festival in Inverness and Glen's Party at the Palace in Linlithgow as well as the Y Not? festival in Derbyshire.
A spokesman for the firm said: "Thanks to its versatility, vodka is the spirit of choice for Big Nights In. Glen's Vodka has been the number one take-home brand in Scotland and the second best-selling vodka in the UK for years and the range continues to be hugely popular with consumers."