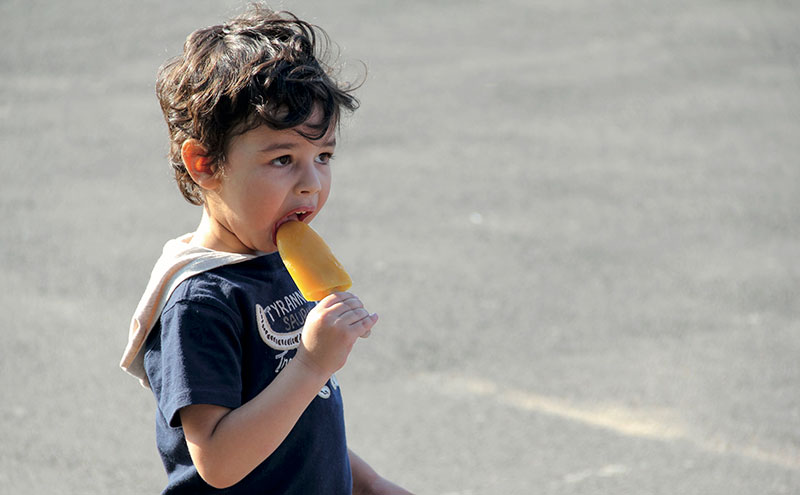 WARMER weather has been a boon for grocers this summer with sales growth across a host of seasonal staples soaring in the multiples.
New figures from Kantar Worldpanel for the 12 weeks ending 16 July show market growth has exceeded 3% for the fourth consecutive period, the first time since November 2013, with summer staples performing particularly well.
Supermarkets appear to have enjoyed the biggest uplift from the rising temperatures, with sales up by 3.9% compared to the same period last year.
Fraser McKevitt, head of retail and consumer insight at Kantar Worldpanel, offered an explanation for the growth.
"June's hot spell was good news for UK grocers, with sales particularly buoyant around the hottest June day for 40 years. Ice-cream sales were up 34% in July alone, while sales of suncare products increased by 40% year on year as Brits enjoyed unexpected sunshine," he said.
"Over the 12 week period, celebratory shoppers spent an additional £158m on alcohol. Fruit and vegetable sales also spiked – up 7% – as shoppers parted with an extra £170m to help offset the summer indulgence."

It's not just the warmer weather that's been driving grocery sales upwards, as Kantar Worldpanel notes "robust market growth" has been boosted by higher grocery inflation. While prices have been rising, the firm reckons price rises are no longer accelerating with like-for-like inflation now standing at 3.2%, the same rate of increase as last month.
The latest figures from Nielsen for the four weeks ending 15 July also point to warmer weather contributing to a jump in sales figures.
Nielsen found the amount UK shoppers spent on groceries during the period was 5.1% higher than the same period in 2016, the highest year-on-year rise for "at least four years".
Shoppers also made 4% more grocery trips to supermarkets compared to the same period last year when the weather was comparatively wetter and cooler.
Mike Watkins, Nielsen's UK head of retailer and business insight, commented: "Various factors typically drive extra spend in grocery shopping – more disposable income, more promotions, peak events and changes in weather, and lifestyle. However, the first two have been falling in recent times which shows the impact that hot weather and big sporting events had on people's purse strings."