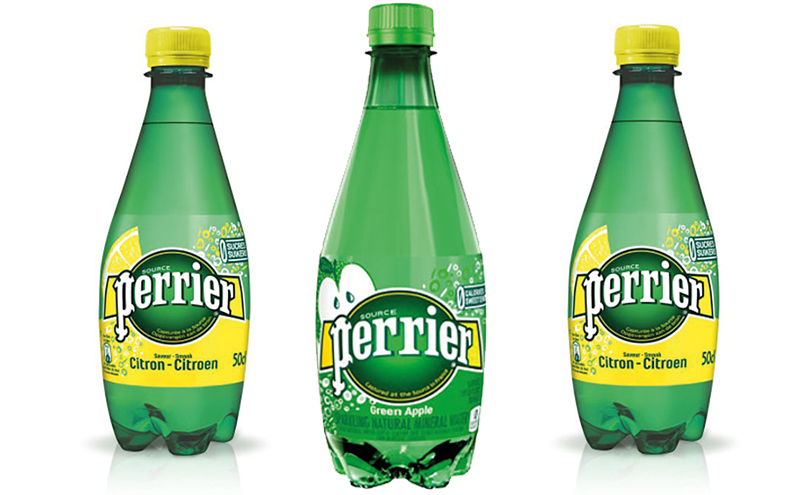 WITH research from Mintel suggesting one in three consumers are looking for sugar-free soft drinks that are high in quality, Nestlé Waters is introducing Perrier Flavours to its bottled water portfolio.
The company says the premium range – available in Green Apple and Lemon variants – will offer health-conscious shoppers a natural alternative with a subtle hint of flavour.
Caroline Juin, marketing director, Nestlé Waters, said: "69% of people already recognise the high quality of the brand and this is set to continue with the new range.

"Having performed exceptionally well in consumer testing, the new range will contain natural ingredients and no sugar and just two calories, making it the perfect option for shoppers who seek refreshing sparkling flavoured water, whilst on-the-go."
Nestlé Waters encourage retailers to ensure they are providing a selection of the best-selling bottled water brands that customers would recognise and actively seek out.
Perrier Flavours will have an RSP of 95p.