Pandemic trends shift as restrictions ease, but take-home formats are still performing well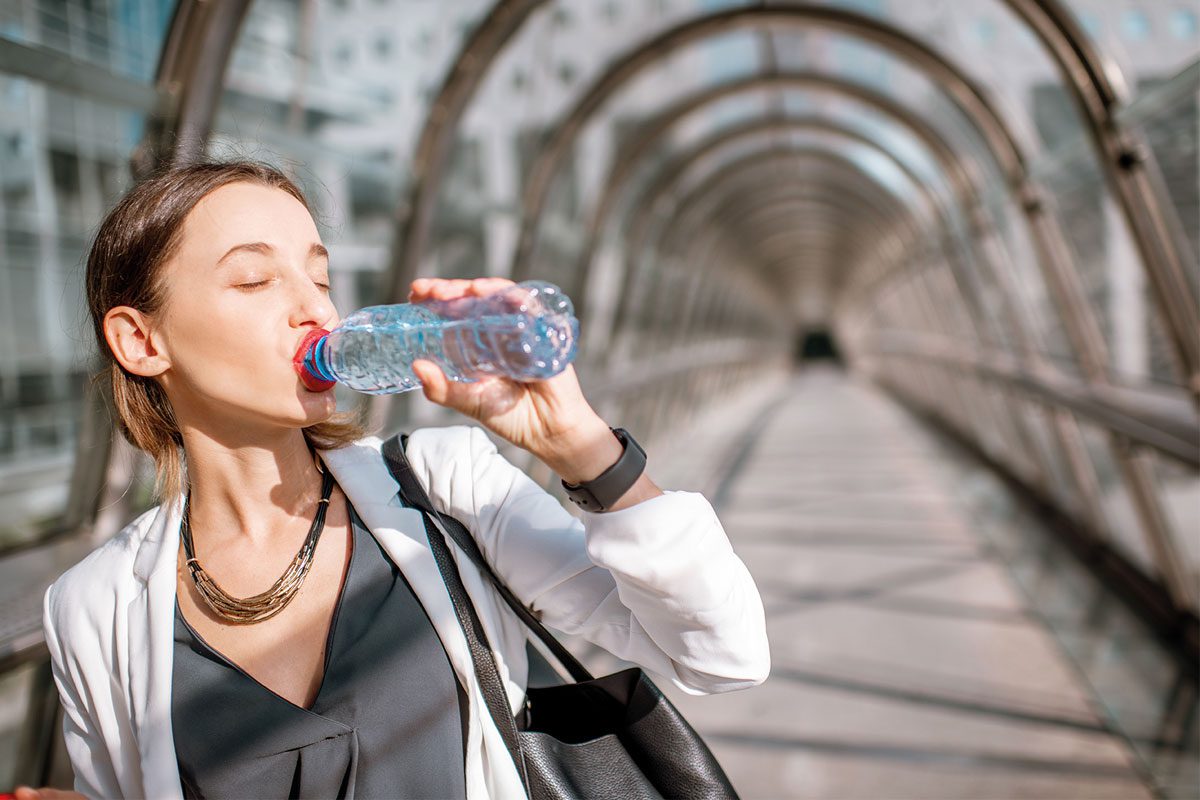 THE pandemic may have flipped some category trends on their head, but demand for bottled water continues to be a key component in any c-store soft drinks offer.
That's the view from some of the biggest brands available to Scottish retailers. Purchasing habits may have altered since March 2020, but a fundamental demand for bottled water remains.
• Mike Buckland, marketing controller, Highland Spring Group, said that while restrictions altered how people consume soft drinks and bottled water, sales were still strong enough to justify a major presence in the chiller.
Buckland highlighted Nielsen sales figures covering total impulse in Scotland for the year to 19 June, which revealed value sales of £24.3m in the Scottish convenience channel.
"The bottled water category remains a crucial part of the soft drinks sector," he said.
By pack format, 'drink later' formats enjoyed rapid sales growth during lockdown. Despite accounting for less value than smaller packs, Nielsen data revealed that take-home formats grew by 34% in the 12 weeks to 19 June, making them key to a successful water offer according to Buckland.
"Drink later options, despite holding less value, still continue to see growth as lockdown restrictions ease," he said.
"Although smaller and single serve formats have been driving the category, as travel restrictions ease and consumers look to go on longer trips away, retailers should not ignore the importance of stocking larger pack formats."
The pandemic may have pushed sales of take-home packs to new heights, but how has the easing of restrictions affected sales of on-the-go formats?
Positively is the short answer, with Buckland noting an increase in demand as consumers get out and about more.
"In the past four weeks, single serve and smaller formats have been performing incredibly well as on-the-go occasions begin to return with Highland Spring witnessing a 55% growth in value sales for the 500ml single format alone.
"Despite positive growth in the 'drink later' category – with a 29% growth in value in the past four weeks – 'drink now' still remains the largest sub sector in Scottish convenience, recording value sales at £18.3m and volume sales at £8.4m," he said.
• Increased demand for smaller pack formats in the bottled water category was also observed by Severine Hemms, shopper marketing manager at Nestle Waters.
Hemms said that while there was no doubt that lockdowns "have impacted how consumers shop, particularly in the convenience channel," there are signs that demand for on-the-go formats is bouncing back.
"[As we exit restrictions] we hope to see shopper demand for on-the-go natural mineral water formats that can offer instant refreshment.
"While Covid-19 has impacted how people shop for smaller water formats, we're confident that on-the-go formats will recover as restrictions ease," he said.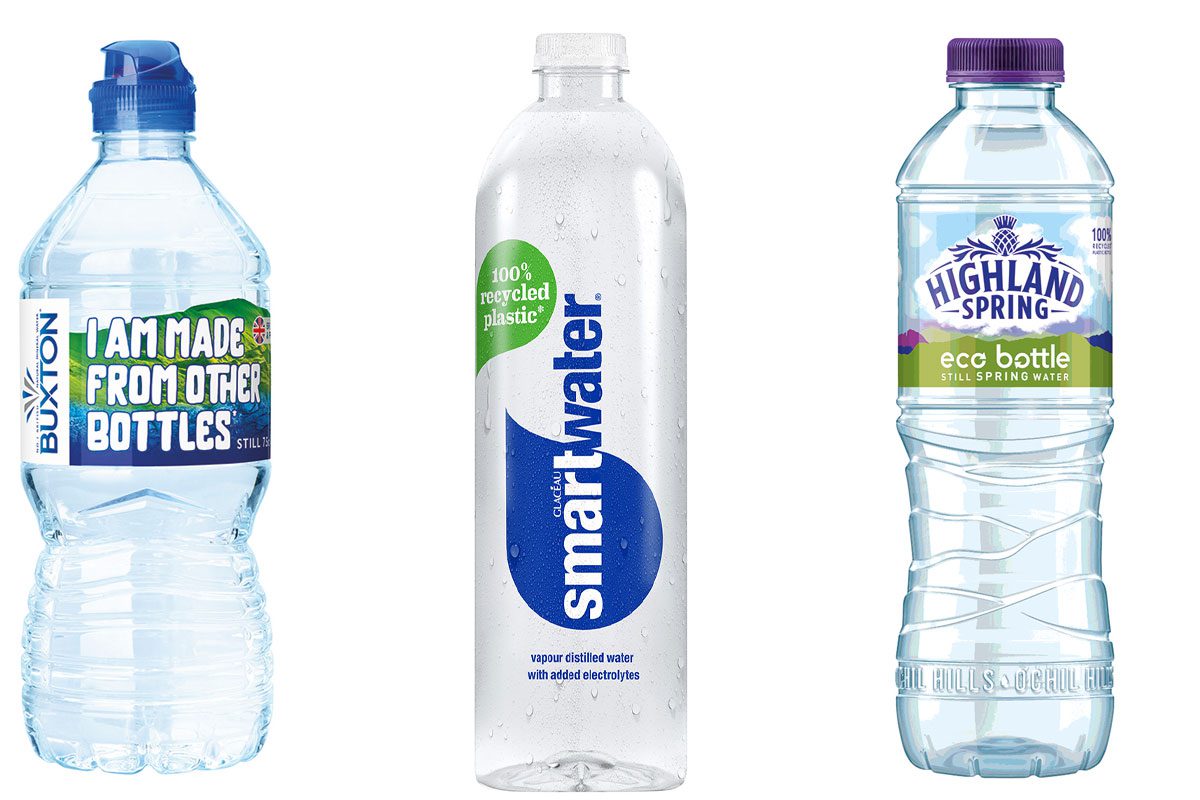 • Coca-Cola Europacific Partners, the firm behind Glacéau Smartwater, also reckons retailers will be rewarded if they stock a strong on-the-go bottled water range.
According to Amy Burgess, senior trade communications manager at CCEP, meal deals in particular represent a "great sales opportunity" for bottled water in convenience.
"Displays could see bottled water like our Glacéau Smartwater stocked alongside products like sandwiches and other lunchtime staples, so consumers can stock up on everything they need in one place.
"Of those choosing a soft drink as part of a meal deal, 80% would prefer to buy it chilled, which will be particularly important on a warm summer day.
"Including bottled water in a meal deal bundle and displaying them in the chiller with the food will help to drive sales," she said.
• Whether it's for refreshment or for celebrating at home, one subcategory making waves in the world of water is sparkling, with many of the big brands bolstering their ranges in recent years.
At Highland Spring, sparkling water represents a significant growth opportunity according to Buckland, who highlighted the brand's flavoured can range as an example of successful NPD in this area.
"At the end of March this year, Highland Spring launched a new range of flavoured sparkling cans just in time for the summer season and lockdown restrictions easing.
"Available in three different flavours and at under 35 calories per can, the launch taps into consumers looking for a healthier, or non-alcoholic, options during their increased outdoor gatherings and picnics.
"Since launching our flavoured sparkling cans, we've seen a really positive response from consumers with over £140k of retail sales in the latest 12 weeks, with strong growth for the single-serve cans which have seen over £30k sales in the impulse channel in the last 12 weeks," he said.
• Hemms at Nestlé Waters agreed that sparkling presents retailers with a sales growth opportunity, particularly as consumers seek out "beverages that can be included as part of a balanced meal option."
"We've seen sparkling water become the best performing segment within the water category, with strong growth of 5.4% fuelled in part by the popularity of sparkling water above other beverages as part of the healthy meal occasion.
"It's important that retailers are stocking the right products to complement food on-the-go shopper missions.
"Retailers should ensure they are offering the right sparkling water formats and brands to ensure they are making the most out of the on-the-go occasion.
"As the number one plain sparkling water brand in convenience, we'd recommend retailers pair our S.Pellegrino 50cl with meals and snacks on the go," he said.