Firms find premium soft drinks in ascendancy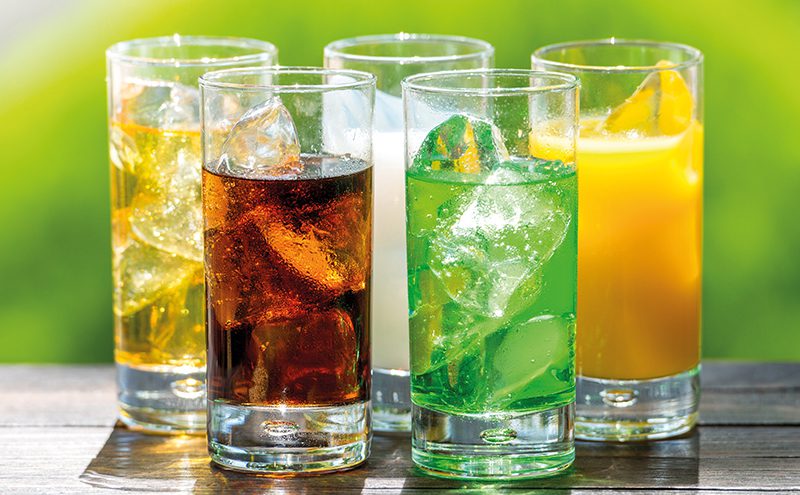 HEALTH has been high on the agenda for the soft drinks category in recent years with producers reformulating classics to cut their sugar content, and the Westminster Government flexing its regulatory muscles with its levy on the category.
All this health focus may not be bad news for the category, or Scottish retailers, as premium soft drink sales soar upwards, in time, with shoppers increasingly seeking out healthier alternatives.
Amy Burgess, trade communications manager at Coca-Cola European Partners (CCEP), said that health and wellness were leading trends in 2016, driving innovation in the soft drinks category, and she reckons this is set to continue as adult drinking habits change to reflect the trend.
"Figures from the Office of National Statistics also show 21% of adults in the UK do not drink alcohol at all, and so it is more important than ever to offer consumers a range of great-tasting, premium soft drink alternatives," said Burgess.
"Adult soft drinks have strong sales potential for retailers in 2017 as we expect the health and wellness trend to continue, leading to more consumers opting for a credible alternative to alcohol."
Jo Sykes, marketing director for alcohol and soft drinks at SHS Drinks, the firm behind Shloer, said that shopper preferences are shifting in the soft drinks category, with more consumers seeking out premium products.
[box style="0″]
39.5% Proportion of shoppers willing to pay more for premium soft drinks.
[/box]
"The adult soft drinks (ASD) category, which generates more than £12m worth of revenue for retailers in Scotland, provides a great opportunity to trade shoppers up, particularly when they are purchasing drinks for social occasions," she said.
The good news for convenience retailers, according to Sykes, is that there seems to be an uptick in the frequency of shoppers picking up adult soft drinks from impulse stores.
"Average frequency of purchase rose by 12% last year, and the increase in the purchasing frequency for Shloer was almost double that at 23%."
Sykes reckons this increase in frequency creates "a lot of potential" for convenience retailers, provided they understand and are able to tap into some of the key occasions for adult and premium soft drink purchases.
"ASDs, and Shloer in particular, are often purchased for consumption on social occasions when friends and family get together and when the weather is warmer and the evenings are longer consumers tend to socialise more, arranging impromptu barbecues, picnics and the like," she said.
Justin Horsman, marketing controller at Franklin & Sons, also highlighted party occasions as key to premium soft drink success, and he was optimistic such events will continue to increase in frequency in the future.
"Party time occasions, including more up-tempo nights in and celebrations are in 11% growth. With at home-drinking and dinner parties on the rise more consumers are visiting convenience before a planned night in," he said.
"For consumers, we think it is important for premium soft drinks to tell them how to enjoy their drinks."
Horsman added that with two in five (39.5%) shoppers willing to pay more for premium soft drinks, retailers should consider expanding their range.
"With more than one fifth of UK adults now saying they do not drink alcohol, operators should be offering a more interesting choice of soft drinks to meet the demand for premium non-alcoholic products.
"With a more health-conscious outlook being adapted by purchasers, stockists should also ensure that suitable options are available," he said.
It's not just the teetotallers driving interest in premium soft drinks. Andrew Jackson of Fentimans reckons the explosion in premium and craft gins that's been sweeping through the on-trade in recent years has had a knock-on impact on the soft drinks market.
Jackson suggested when shoppers are mixing drinks at home, they wish to do so with a premium soft drink that can complement their spirit.
To help in this regard, Jackson suggests communication with customers can make all the difference.
"For consumers, we think it is important for premium soft drinks to tell them how to enjoy their drinks. If the soft drink goes well with a certain garnish, soft drinks brands should make this widely known so their consumers know how to enjoy certain drinks and feel comfortable enough to try new things," he said.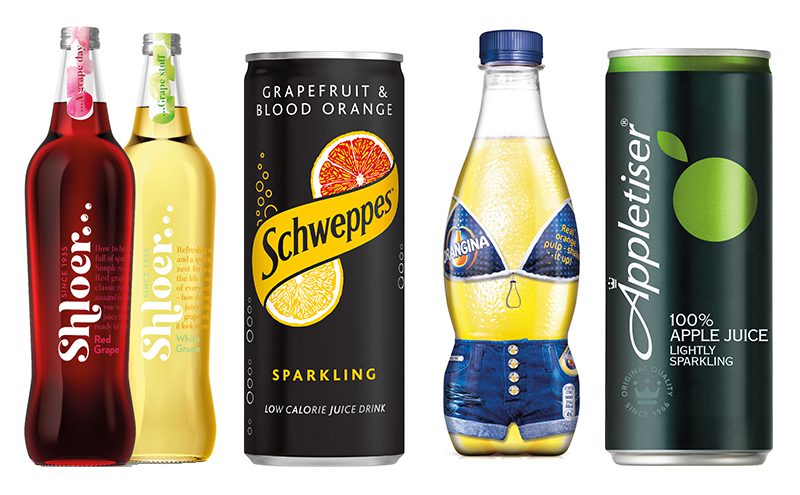 The importance of communicating with customers was also flagged by Mark Sterrat of Lucozade Ribena Suntory.
Sterrat reckons that while the market may be evolving, retailers shouldn't neglect traditional POS, as it's proven to get results.
"We know that POS works. In fact, research tells us that branded POS assets are more effective than their unbranded equivalents.
"We work closely with our customers to ensure that our brands are supported by relevant and impactful POS in store to help drive sales," he said.
Rich Fisher, category development manager at Red Bull UK, agreed on the need to ensure premium soft drinks are visible in store.
Fisher noted that shoppers "only see products within a 1.3m breadth", making merchandising key to soft drinks success.
"94% of consumers shop by silhouette and colour, easily identifying well-know brands," he said.
The Red Bull development manager suggested retailers help customers navigate the soft drink category by merchandising "signpost brands" at eye level, and by implementing vertical blocking to help shoppers find what they're looking for.
[box style="0″]
21% Just over one in five adults in the UK do not consume alcohol on any occasion.
[/box]
While there are plenty of ranging and merchandising tips that should work across the board, Trystan Farnworth, commercial director for convenience and impulse at Britvic, added that retailers should remember their store is unique, and should be tailored accordingly.
"No two stores are the same so it's important for retailers to shape their core range around their store, location and customer base," he said.
"While there's no magic formula to follow, implementing simple steps such as grouping drinks together, streamlining your range and stocking the best-selling lines can pay dividends in sales and should be a focus for any retailer looking to increase their soft drinks sales."
Looking to the future, Farnworth acknowledged that some economic challenges lie ahead, however this could serve to boost the prominence of premium soft drinks.
"Competition for the shopper pound looks set to increase in the year ahead, what with predicted inflation rises, convenience channel competition increasing and uncertainty over Brexit.
"But with soft drinks growing year-on-year as a footfall driver to convenience stores, the category will have an integral role to play in helping retailers attract and retain shoppers within the convenience channel," he said.