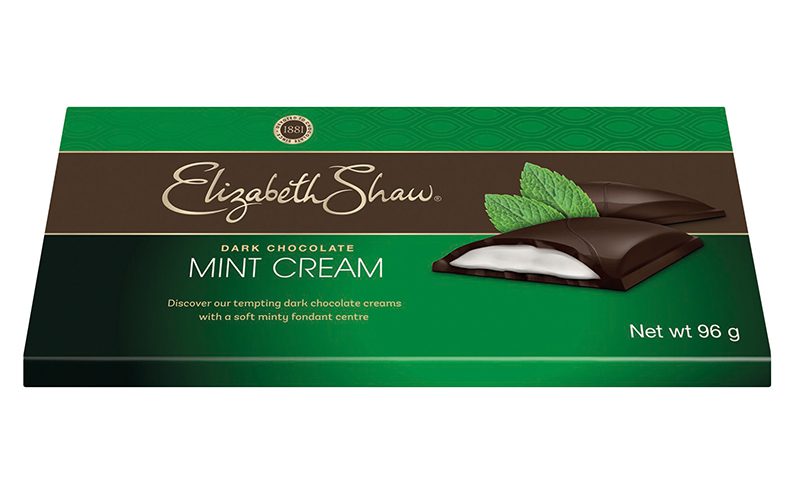 CHOCOLATIER Elizabeth Shaw has launched a new dark chocolate which it is positioning as ideal for snacking on the go or as a treat.
The new Dark Chocolate Mint Cream bar is available in 96g and is made up of a rich, dark chocolate with a soft mint fondant centre. The new bar is available from a number of wholesalers at an RRP of £1.
Karen Crawford, managing director at Elizabeth Shaw, said: "Due to the steady growth in the mint category I'm pleased to announce that Elizabeth Shaw now distributes the Dark Chocolate Mint Cream bar across a selection of UK leading wholesalers.
"We're extremely excited to start expanding into the everyday snack category which has seen a 68% increase of chocolate within the market."

Elizabeth Shaw produces a range of premium chocolates including: Crisp And Collections, comprising Dark Mint Crisp, Milk Mint Crisp, Milk Orange Crisp, Milk Salted Caramel Crisp, Mint Collection, Mint Creams, and Dark Chocolate Mint Thins; the Chocolate Bites collection comprising Raspberry Bites, Almond Bites, and Cappucino Bites; Mint Flutes & Bites Gift Pack, Orange Flutes & Bites Gift Pack, Amaretto Flutes & Almond Bites Gift Pack.
The brand was originally formed by a husband and wife team in Surrey in 1881.