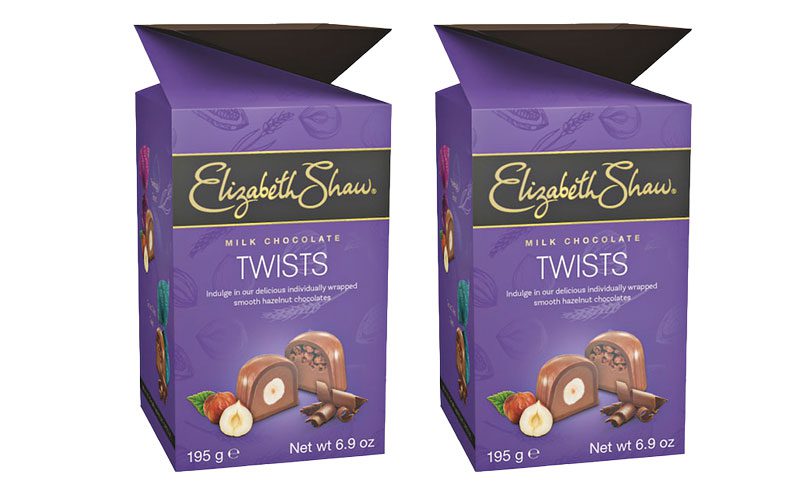 PREMIUM chocolate brand Elizabeth Shaw has launched a new box with some nutty flavour.
The new Twists box includes a selection of hazelnut treats enveloped in milk chocolate and praline, topped with crisp rice and coated in milk chocolate.
Each chocolate in the box is individually wrapped, with 201g packs available at an RRP of £3. Karen Crawford, managing director at Elizabeth Shaw, said: "Elizabeth Shaw have been creating chocolates for over 100 years and continue to keep up with what consumers want and need.
"Thirty-five percent of shoppers buy chocolate for an evening in at home, and 28% to share with others; so we've created a beautiful deluxe box perfect for sharing at home but also for giving to friends, families or colleagues."