Compostable pod brand earns itself an accolade
Environmentally friendly disposable coffee capsule brand Percol has picked up a ringing endorsement from consumer magazine Which? placing the brand at the top of the category, sharing the joint first spot with Nespresso.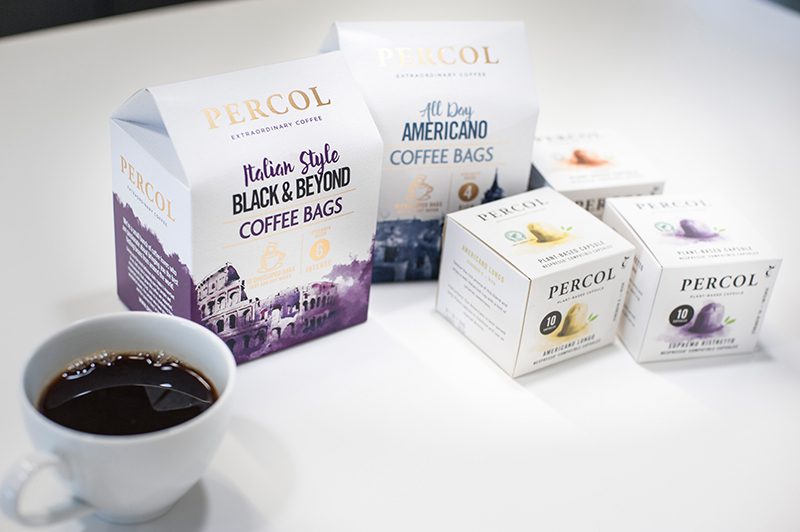 Percol's Organic Ethiopia Espresso capsules have been awarded a Which? Best Buy, which the brand owner reckons shows that the capsule's compostable credentials do not mean a compromise on taste or flavour.
Compatible with Nespresso machines, Percol's coffee capsule range comprises three variants: Ethiopia Espresso, the Rainforest Alliance certified Americano Lungo, and Supremo Ristretto.
Launched in 2016, Percol coffee capsules are said to have been developed over an 18 month period with sustainability in mind, creating a coffee capsule that does not contribute to landfill waste.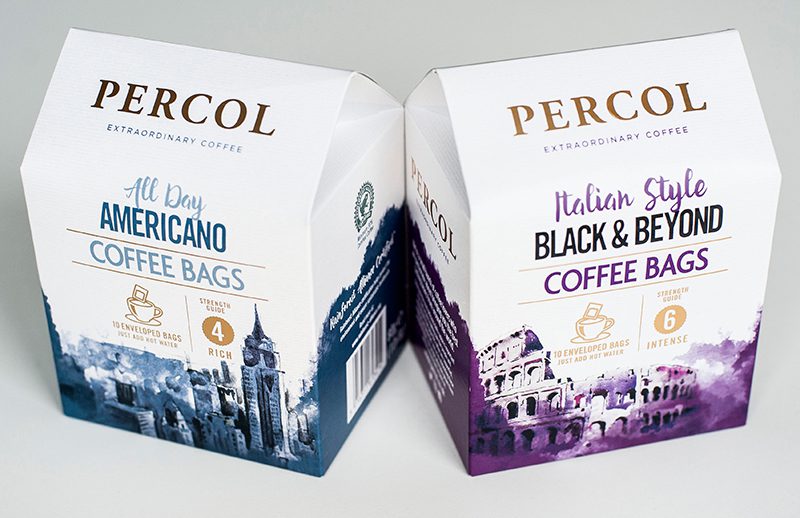 The brand's recognition from Which? coincides with Percol relaunching its capsule range with a new contemporary design (pictured), which initially rolled out in the Co-op.
The packaging revamp has also been applied to the brand's coffee bag range. Percol coffee bags are available in packs of 10 in two variants: All Day Americano, and Italian Style Black & Beyond. Packs for both variants include a strength guide.
Coffee pods are a challenge for recycling, but compostability offers a solution for responsible disposal.
Other products in Percol's coffee range include an instant range, comprising five variants: Classic Italiano, Pick of the Crop, Smooth Colombia, Decaf Colombia, and Original American.
The coffee brand also produces a coffee in association with Cancer Research UK, with branding that signals 100% of profits from the SKU are donated to the charity.
Niomi Taylor, marketing and product manager for Percol, said the team behind the coffee is "exceptionally proud" to have scooped the Which? Best Buy accolade.
"Our plant-based capsules not only deliver on taste but provide a solution for the growing sustainability issues that surround our category.

"A good coffee might taste good, but an extraordinary coffee means so much more," she said.
Iain Ferguson, environment manager for Co-op, said the retailer was happy to have been able to work with Percol to help bring its compostable capsules to market.
"Recyclability is a key focus for us at Co-op and we're proud to champion better ways of working with key figureheads and stakeholders within the industry.
"Coffee pods are a challenge for recycling, but compostability offers a solution for responsible disposal," said Ferguson.