Firms reckon off-sales will go well this summer
IT'S a bit of a cliché to say the Scottish summer is unpredictable, but it's a cliché for a reason.
While convenience retailers' colleagues on the Costa del Sol need not worry about the weather, in Scotland there's plenty of reason to keep an eye on the forecast – but it doesn't have to be the be all and end all.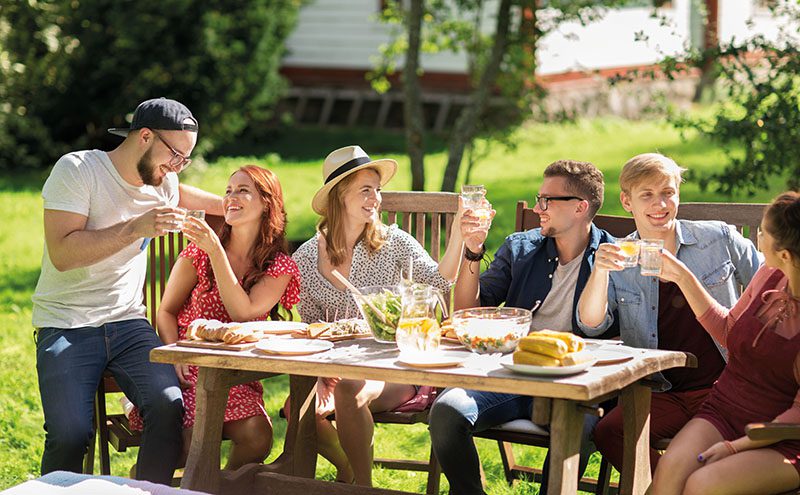 A number of drinks firms have offered their assessment of the sales potential provided by the Scottish summer, and they've offered their advice on how best to cash in on the opportunities sunshine provides.
Dan Harwood, head of wine education for Halewood Wines & Spirits, said the convenience channel is an important component of the Scottish summer precisely because of the somewhat tempermental nature of the weather.
"When the sun comes out it's a mad dash to pick up BBQ essentials and local convenience is a quick and easy way to pick up drinks," said Harwood.
When the sun does make an appearance, Harwood reckons lighter styles of drinks come into their own, with beer and sparkling wine both appealing options for consumers.
The Halewood wine expert added that to make the most of warmer occasions, retailers should make sure their drinks range is easy to navigate for customers in a rush.
"Ease of purchase and clear direction to complementary products such as ice and garnish is key to encouraging shoppers to part with their hard-earned cash.
"Especially in the summer months, with its unexpected hot spells and impromptu social gatherings, customers want to be able to go in and out the shops in as little time as possible," he said.
One drinks category that really gets a lift from warm weather is cider, and the firms behind some of the biggest brands in Scotland reckon this summer will be no different.
A spokeswoman for Irish cider brand Magners noted that while cider performs well all year round, the summer months bring cause for celebration with customers who are willing to dig deeper into their pockets.
When the sun comes out it's a mad dash and local convenience is a quick and easy way to pick up drinks.
"The arrival of a bit of sunshine naturally sees consumers venturing out and about more.
"The average cider drinker spends around £100 a month socialising with food and drink – so it's worth thinking about how to best capitalise on a range of different occasions, from a spur-of-the-moment sundowner, to garden barbeques," she said.
Martin Thatcher, fourth generation cidermaker at Thatchers Cider said that the category can have a real pull on customers when the clouds break.
"When summer arrives, fresh, light and fruity ciders capture consumers' attention.
"Retailers should be stocking ciders that are meeting the demand for refreshment as the weather gets warmer; that are front of mind with consumers thanks to high profile advertising and most importantly are in strong growth and driving the market," he said.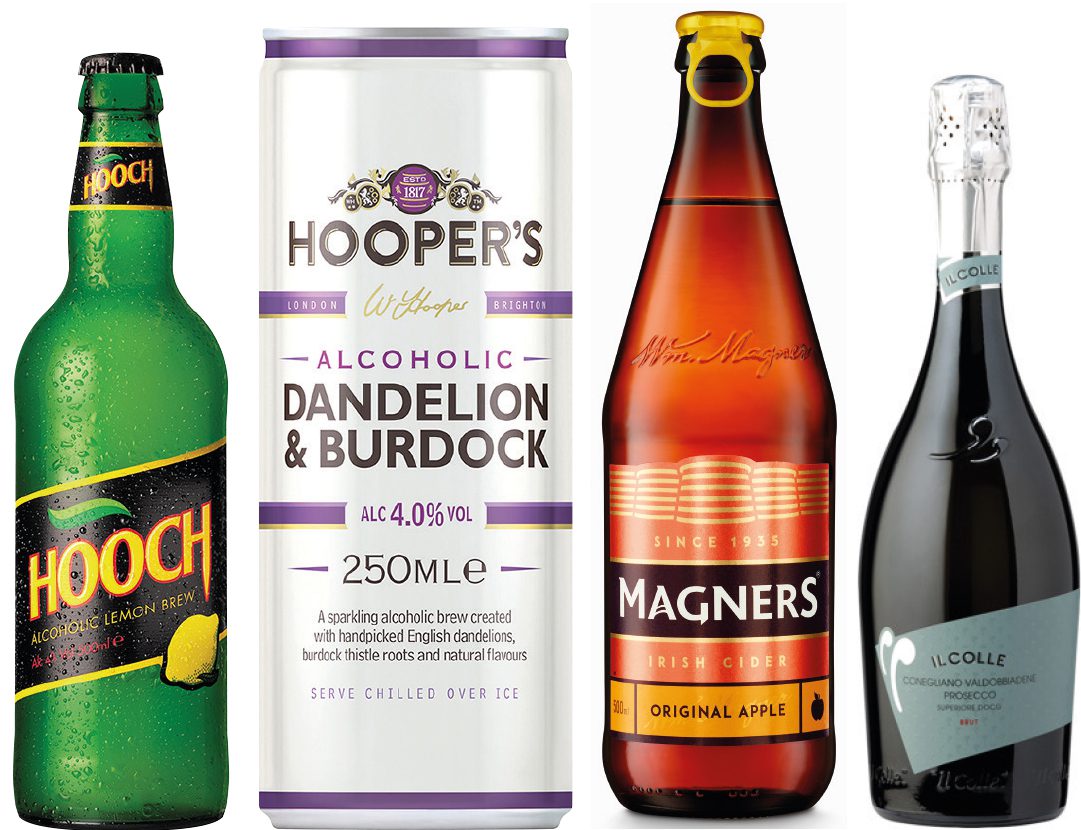 Thatcher noted that apple cider continues to be the heavyweight sub-category in cider terms, while noting that retailers should also expect flavoured ciders to go well.
There's also an opportunity to sell more premium stock in the summer, according to Thatcher, who reckons this end of the cider market is ripe for retailers' exploitation.
"Traditional premium apple cider is the category which has the highest price point per litre, it is also the category showing the quickest growth as customers premiumise their cider selection.
"The category is in very good health and a carefully considered range will help maximise your sales.
"The category may be relatively small, but it has a loyal and strong consumer base, and a carefully-selected range of the top performing brands will work for you," he said.
Glen Friel, sales and marketing director at Aston Manor Cider agreed that premiun ciders should perform well this summer.
"Authentic premium bottled ciders with provenance have been performing strongly for a number of years, within the independent convenience sector, however ranges of premium bottled cider are often underrepresented despite it being an excellent choice for summer get-togethers," he said.
To make the most of the warmer weather, Friel reckons variety is the key, suggesting that retailers who stock a broad range of flavours and formats will do well.
"Offering variety is key for driving sales over the summer; retailers should stock a choice of cider ranging from value-for-money PET bottles to more mainstream ciders in cans and glass bottles, all the way through to award-winning premium craft ciders.
"This will attract the most shoppers to a store and give these customers the opportunity to spend more.
"It is also worth noting that one in five independent convenience cider shoppers only buy cider in PET bottles, however there are many shoppers for whom cans are growing in importance and others for whom cans are the format of choice.
Ready to serve cans are currently the fastest growing format in the ready to drink category.
"Stores that have historically relied on PET sales of a brand have seen their till sales rise when they have introduced cans alongside the popular PET variants," he said.
It's not enough to simply stock a broad range, however, with Friel suggesting customers visiting the convenience channel do so with the expectation that they'll be able to pick up their cider at a temperature that's ready to drink.
"Customers want cider to be refreshing, and that means they don't just like it to be chilled, they expect it to be chilled.
"More than ever, independent retailers are advised to keep chillers well stocked with cider in all its pack formats but especially PET, as these plastic bottles account for over half of all cider sales in the Scottish off trade," he said.
PET may perform well in the fridge but it's not the only format worth paying special attention to.
Like Friel, Christian Sarginson, senior brand manager at Global Brands – the firm behind Hooper's – reckons there's plenty of room for growth in cans.
"RTS cans are currently the fastest growing format in the RTD (ready to drink) category, having grown by £9.4m the last year alone and is now worth £115m.
"This trend is driven by a more mature consumer looking for a new, convenient way to enjoy alcohol," said Sarginson.
And while RTS functions as one example of a format that's having its moment, Sarginson suggested the real secret to success for retailers is to stay on top of things throughout the season, keeping an eye on what sells and where.
"Retailers can maximise sales in the category by staying on top of trends and stocking a range of products and flavours with a point of difference," he said.