Soft drink demand soars in the summer
Summer accounted for more than a quarter of annual soft drinks sales in 2016, says Amy Burgess, trade communications manager for Coca-Cola European Partners.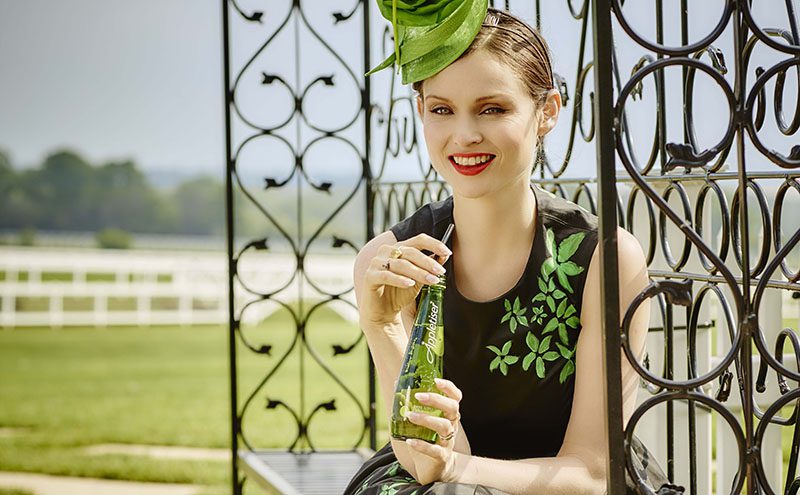 And Burgess says this means retailers should keep drinks stocks high at this time of year.
She said: "It's worth keeping stocks high with as wide a choice of products as possible.
"Retailers should also monitor for any new or special edition products, as well as those being backed by marketing spend, helping to maximise incremental growth."
Burgess highlighted adult soft drinks and bottled water as sectors that see increased sales in summer.
She said: "The bulk of bottled water sales within independent and symbol retailers are made up of immediate consumption formats.
"An 850ml Glacéau smartwater sports cap bottle offers an ideal option for busy consumers who are on the go.
• In response to demand for on-the-go drinks, Britvic has introduced a 500ml PET bottle for its sparkling Drench drinks.
Following its relaunch with a lower sugar recipe last year, Britvic says Drench outperformed the juice drinks category, achieving 92.14% value growth in the year to January, equating to an additional £1.32M in the category.
Marketing director Kevin McNair said: "With the introduction of the 500ml format for Drench Sparkling, there's even greater choice for consumers and we are confident this will benefit our trade customers in turn as they maximize the On-The-Go opportunity."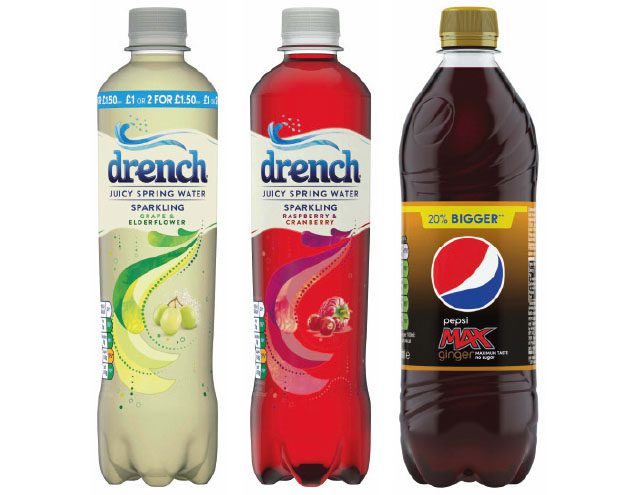 Britvic has also brought the first cola and ginger flavour to the UK with the launch of Pepsi Max Ginger.
Containing natural ginger flavouring and no sugar, the new variant is available in 330ml single and multipack cans and 500ml, 600ml, 1.5L and 2L PET bottles.
McNair said: "Of the 16m people buying cola in the UK, 16% also buy ginger-flavoured drinks, so the opportunity Pepsi Max Ginger provides is huge."
The launch is to be supported throughout the summer as part of the Pepsi Max TV, outdoor and digital campaign.