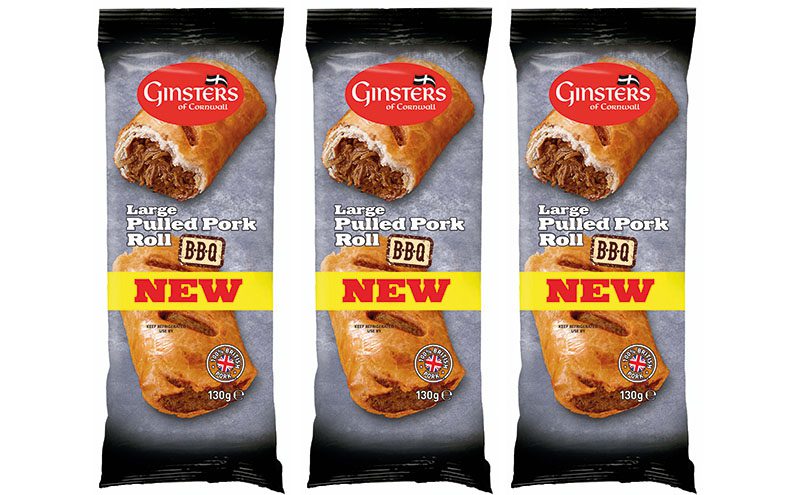 Ginsters has added Large BBQ Pulled Pork Roll and Large Smokehouse Steak & Cheese Roll to its flavoured rolls range.
The rolls come with an RRP of £1.80 and for a limited time they will be available in price-marked packs.
The launch is being supported by point of sale materials specifically for the new flavours.