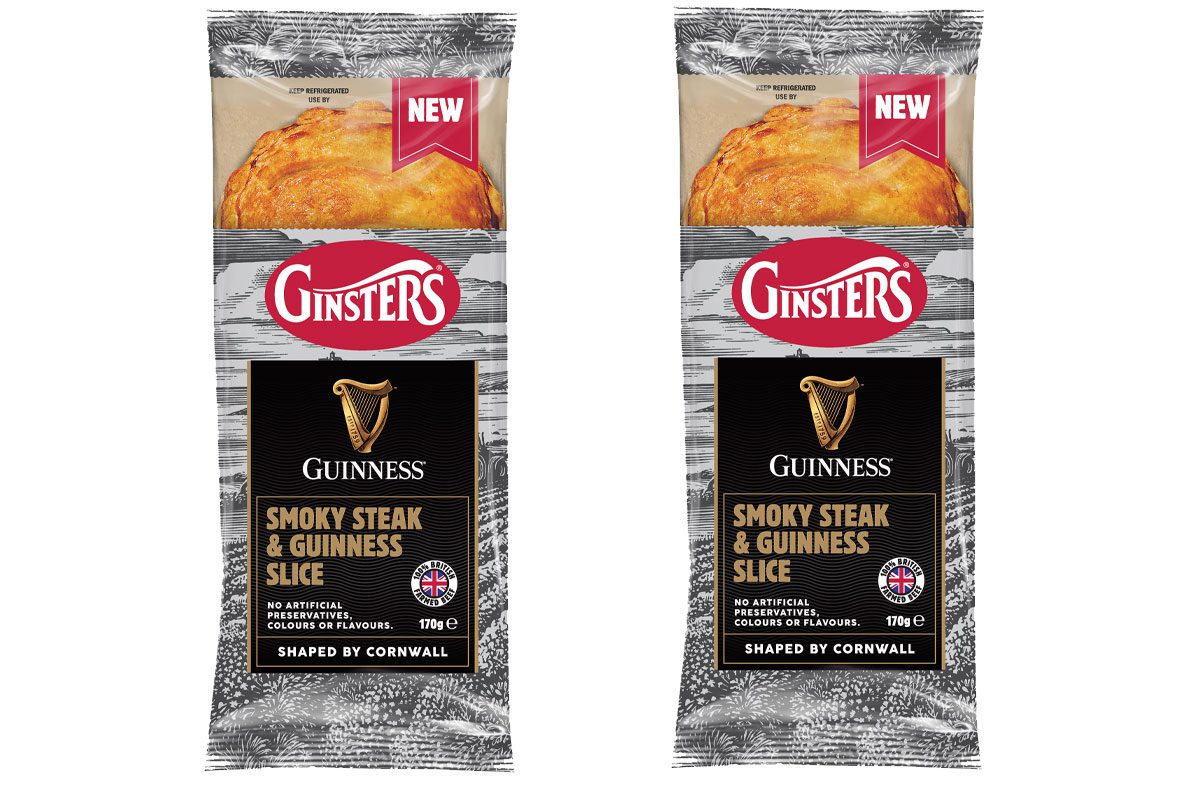 GINSTERS has joined forces with Irish stout brand Guinness to launch a new steak slice variant.
Developed by Cornish born chef Chris Eden, the new Ginsters Smoky Steak & Guinness combines British beef with potato, carrot, onion, swede, leek, chestnut, mushrooms, black treacle, garlic, and a measure of Guinness.
The new variant is available now, priced at £1.50 RRP.
Ginsters' managing director Sam Mitchell said: "We're all looking for more excitement at the moment and lunch has become even more important in our day. We know consumers are up for trying new things and looking for recipes with a difference. It's our job to keep the category fresh and bring flavour-driven innovations to the aisle for shoppers.
"We have come together with Guinness to contemporise a traditional recipe with our combined signature taste. Ginsters' chefs and Guinness' master brewers have created a bold new flavour which brings vibrancy into the sub category while elevating the at-home mealtime occasion."