Smart gantries can deter thieves
It can be an uncomfortable subject to talk about, but from time to time there are retailers who fall victim to theft from staff members.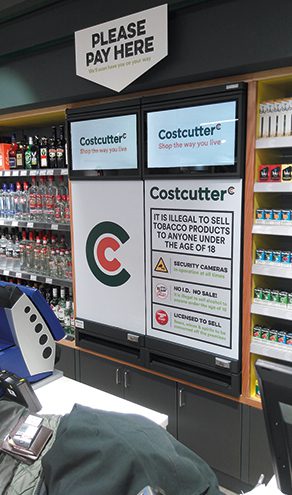 Hugh Walker, head of new business at Navarra Retail Systems, reckons tobacco in particular can be vulnerable to light-fingered employees, with one packet "here and there" going unnoticed, but affecting bottom lines.
"With cigarettes and tobacco there are common cases of staff helping themselves to many thousands of pounds worth of stock over the years," said Walker, who described open gantries as a "pick n mix" of temptation.
"When it comes to checking on slippage it is usually the person who is helping themselves which is responsible for doing the counting," he said.
"With all the cigarette brands due to look the same with plain packaging this will be a long, hard and thankless task."
To combat this, Walker reckons tobacco dispensers linked to EPOS systems, such as Navarra tobacco dispensers, can act as a fine deterrent.
"When linked to the EPOS till and with honest and responsible members of staff handing the restocking of the dispenser the amount of time to handle the stock control is reduced and will be more accurate," said Walker.
"Nothing can come out of the dispenser unless the till system has requested it and it has been recorded on the EPOS as a sale."
Closed tobacco gantries linked to EPOS systems aren't just good for deterring theft from staff. Walker reckons they add an extra layer of protection in the unfortunate event of a break in.
"In the unfortunate time of a break in or daytime hold up or robbery, a conventional open gantry is east to break open," he said.
"Navarra dispensers are locked, made of steel and have a combination of MDF and steel door fronts.
"Breaking into them is very hard and time consuming, they cannot be moved from the shop and, even if the door was to be opened, the products can only be taken out one packet at a time."