THE increased media attention over sugar content, obesity and the nation's health has led to a growth in consumer demand for a biscuit that offers indulgence and health, according to German biscuit company Bahlsen.
Saying that it now accounts for more than 1.2% of UK sweet biscuit sales, amounting to £22.5m, the company's trade marketing manager, Julien Lacrampe, said: "When customers reach for a biscuit it has to be a truly worthwhile moment."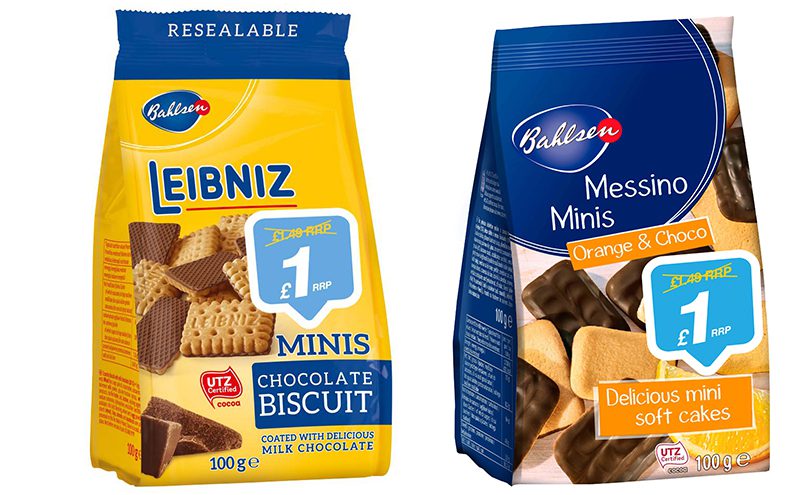 He continued: "Total special treats is currently worth £159m and has seen growth of 4% value sales and 2.1% units year on year.
"Within this, Choco Leibniz sales have grown by 10% in total market. This highlights the fact that Bahlsen is front of mind for consumers when it comes to luxurious and high-quality continental biscuits, as a good value option."
Choco Leibniz is one of four varieties that Bahlsen has put into a £1 price-marked mini bag.
Lacrampe said: "The range capitalises on the growing trend for on-the-go snacking and meets the requirement for convenient pack sizes, with only 7% of biscuits currently sold in formats suitable to consume on the move."
Other varieties in the range are Messino, Waffle and Zoo and each mini bag contains miniature versions of the Bahlsen biscuits.
Bahlsen says research shows that consumers are 29% more likely to purchase price-marked biscuits from convenience retailers than non-price marked.
Lacrampe added: "We noticed a gap in the market when it comes to on-the-go.
"Our mini bags offer consumers the same biscuits, but in a convenient format. Including some of our most iconic biscuits, consumers do not need to compromise on quality while on the go."