Date based sauce and marinade range lands in the UK
A NEW range of cooking sauces and marinades made from a base of fresh dates has landed in the UK market today (March 19), with the launch of Oriendi.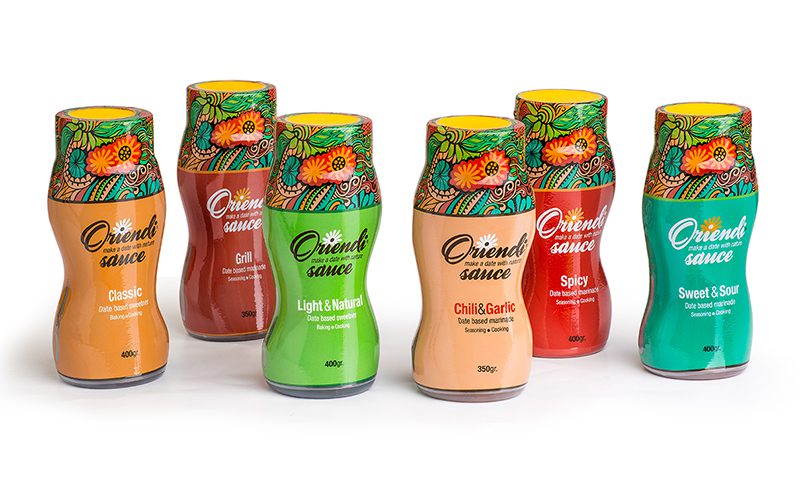 Targeted at "adventurous consumers", the Oriendi launch was timed to coincide with the commencement of the International Food & Drink Exhibition at London's Excel exhibition centre, which runs until March 22.
The six-strong Oriendi range comprises Oriendi Classic, a 400g date syrup; Oriendi Chilli & Garlic, a 350g marinade; Oriendi Grill, a 350g sauce designed for use as a barbecue marinade or seasoning; Oriendi Sweet & Sour, a 400g stir fry sauce; Oriendi Spice, offering an injection of heats to accompany the richness of dates; and Oriendi Light & Natural, a 400g sauce made with the juice of raw, natural dates.
Etty Kolet, marketing manager at Oriendi, said dates are "world famous for their flavour and health properties", offering retailers "the perfect opportunity to tap into the growing understanding of the nutritional benefits of dates with an authentic range of sauces and marinades that tap into the growing consumer trend for healthier products that fuse flavours from around the world."
"All the dates used in Oriendi are grown in the sunny climate of Israel and made using premium quality ingredients that complement the dates' sweetness. We know that UK shoppers are continually looking for innovative new ingredients that also offer health benefits, but don't compromise on flavour and Oriendi sauces and marinades offer just that," said Kolet.