Remix range expands this month
The Vimto Remix range is being expanded this month with the launch of Raspberry, Orange and Passionfruit variant in a 500ml RTD format.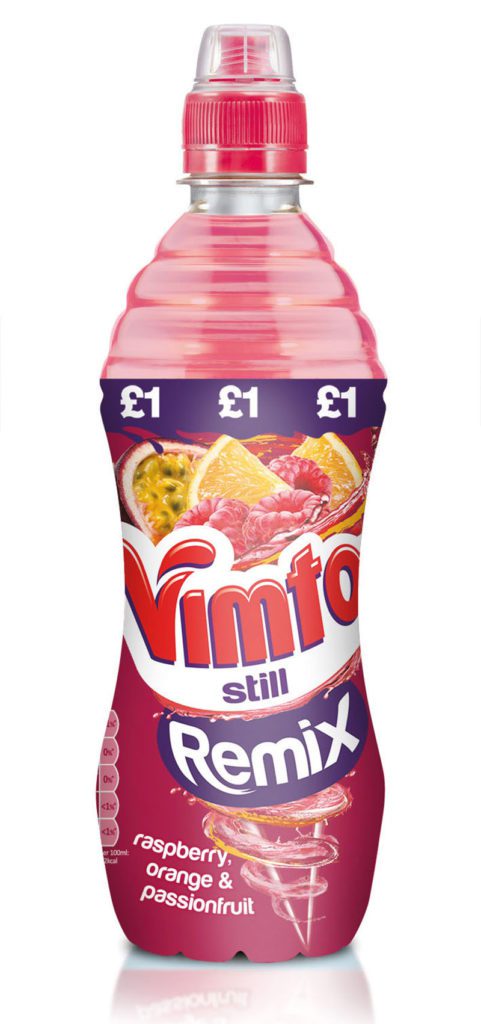 Launching exclusively to wholesale and convenience channels on 20 March, the RTD Vimto Remix Raspberry Orange and Passionfruit is only available in a 500ml price marked pack format.
The launch of Raspberry Orange and Passionfruit in an RTD pack is being supported by a range of point of sale materials for both in-depot and in-store use as well as an above the line marketing campaign targeted at a teenage audience.
Ed Jones, senior customer marketing manager for Vimto said Raspberry, Orange and Passionfruit has been the most popular variant in squash format, and so introducing it to the 500ml RTD format, "really was a no brainer".
"We've chosen to offer the product as a £1 PMP to convenience channels as these retailers have played a key role in Remix's success so far.
"Vimto Remix already ranks in the top 10 500ml still brands, based on rate of sale.
"Time and again we've seen how important PMPs are in building trust between retailers and their shoppers – and ultimately in driving sales," said Jones.
"We're confident the new product will help contribute further growth to the category."
Vimto launched its Vimto Remix sub-brand to impulse outlets in April 2016.
The range rolled out with a mango, strawberry and pineapple variant available in a 500ml fizzy £1 PMP, a new can in both 55p PMP and plain packs and a 500ml still drink in both £1 PMP and plain packs.