Fast- growing Scottish gin brand adds liqueur with a pudding touch ahead of Christmas
As already noted, in the currently remarkably vibrant and innovative gin market a number of Scottish brands have been playing an important role – in new product development and the establishment of a craft gin scene.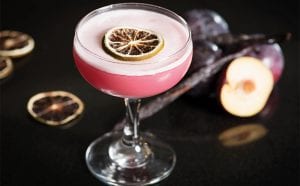 And as our Nielsen research figures published earlier this year showed Edinburgh Gin was one of the fastest growing of all gin brands north of the border last year with sales to early 2016 up almost 70% on the previous 12 months.
Now owned by Ian Macleod Distillers, the Edinburgh Gin range includes a full range of gins, flavoured gins and gin liqueurs with the products sold through retailers and the brand's own online shop.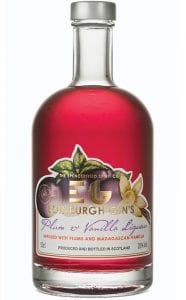 And the portfolio now includes two lines that appear particularly suitable for the winter and the festive period.
There's a special Christmas gin distilled with frankincense and myrrh. And the brand has a new gin liqueur flavour for 2016 that also sounds appropriate for Christmas – Plum & Vanilla. The 20% ABV liqueur uses Scottish plums along with vanilla from Madagascar. The 12,000-bottle limited edition is available to independent retailers as well as through John Lewis and the Edinburgh Gin distillery shop and website, where it is priced at £18.50 for a 50cl bottle.
Ian Macleod Distillers took ownership of the Spencerfield Spirit Company, including Edinburgh Gin, in September. It had already been exclusive distributor of Edinburgh Gin and of Spencerfield's whisky range of Pig's Nose, Sheep Dip and The Feathery in the UK. Production of Edinburgh Gin continues at the distillery and visitor centre on Rutland Place in Edinburgh and at The Biscuit Factory in Leith.
Leonard Russell, managing director of Ian Macleod Distillers, said: "Edinburgh Gin will be a great addition to our existing brand portfolio which includes Glengoyne, Tamdhu, Smokehead and Isle of Skye whiskies and Atlantico Rum."