Encourage a trade-up for gin presents this year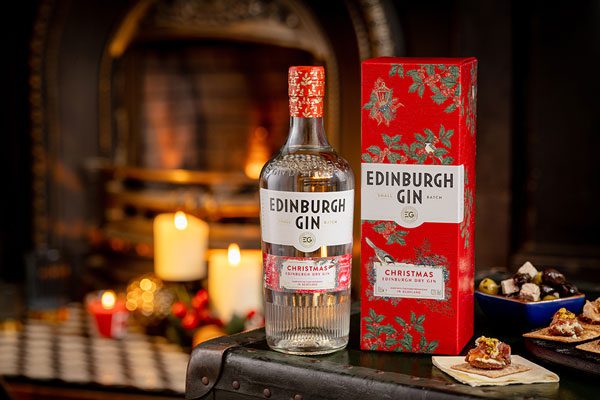 THE Christmas season offers ample opportunities for sales in the gin category – especially when it comes to more premium options.
That's the take from Neil Boyd, UK managing director at Ian Macleod – the firm behind Edinburgh Gin – who said the festive season will offer producers as well as retailers the chance to drive up sales through some seasonal offerings in the off-trade.
It's with this in mind that Edinburgh Gin has relaunched its Christmas Gin limited-edition variant for this year to help encourage more consumers to trade up in their gin gifting.
Available in the Edinburgh Gin shop in Hanover Street and the Edinburgh Gin distillery in Scotland as well as online via Amazon or Edinburgh Gin's website, the new limited edition has an RRP of £34.
Boyd said: "With the current rising costs of living, we expect value for money will be of utmost importance to consumers this Christmas season, with customers doubling down on their value perceptions and seeking quality products.
"In order to strike the balance between affordability and premium, c-store retailers should provide a range of products which cater to various price points, spanning value, standard, and premium tiers, therefore positioning themselves as establishments catering to a wide audience.
"Edinburgh Gin will be launching a limited-edition Christmas Gin, a true embodiment of yuletide charm.
"To accompany the striking new bottle design, adorned with red festive labelling and accentuated with gold and green, the gin is filled with yuletide aromatics, frankincense and myrrh, as well as carrying delicate hints of nutmeg and ginger root to create a warm and inviting flavour profile.
"This year, Edinburgh Gin has also introduced an enchanting new Christmas packaging as part of its exciting rebranding journey.
"This catch-it-while-you-can bottle is set to be the perfect Christmas gift for gin enthusiasts the world over."