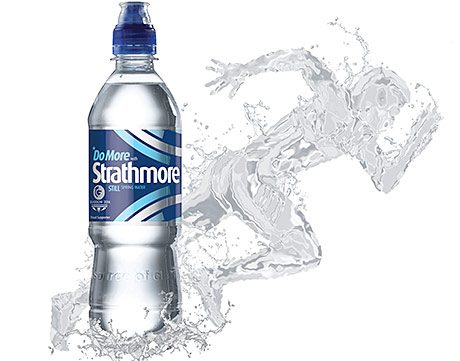 SOFT drinks brand AG Barr says it's leading the charge for Scottish products in the run-up to the Glasgow 2014 Commonwealth Games.
Its bottled water brand Strathmore is already out of the starting blocks as official water of the summer event.
The brand owner says retailers will need to be ready with a varied stock of Scottish products when crowds descend on the city and surrounding areas.
Strathmore is available in a limited-edition range of special packs of Strathmore, from now until August when the Games come to a close.
Each bottle features a Glasgow 2014 graphic and a "Do More with Strathmore" strapline. The packs form part of a campaign by the brand to inspire more people to get involved in sport and physical activity.