Format, flavour and price are key to unlocking profit in the most valuable category in impulse soft drinks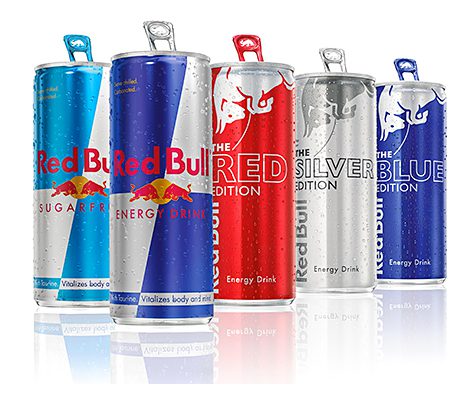 ENERGY drinks, the most valuable category in soft drinks in Scottish impulse, is a crucial shelf in any chiller, according to AG Barr's marketing head Adrian Troy.
Worth £54m and growing at 2% a year according to Nielsen, energy is one category that retailers must get right, he stresses.
"The category has seen incredible change over the last five years, with expansion in formats, flavours and price segments," said Troy.
"However the most important observation is the new added-value need: an energy boost."
In contrast, sports drinks, worth £10m in Scottish impulse, are down 9% on last year according to Nielsen. They have lost out to carbonated energy drinks, flavoured waters and functional waters.
"Energy is not just a youth market; we see expansion of the category into adults as well. For many consumers energy drinks have replaced traditional coffee and tea consumption, particularly for people at work or when they are out and about during the working day, when studying or even with lunch."
Barr has adapted its energy drink, Rockstar, to the changing demographics, although its core consumer is still aged 16-24. The key trend to keep on top of, according to Troy, is the development of flavours and can sizes.
As evidence, he sites Nielsen's findings that flavours are fuelling Scottish impulse market growth at 36% by value for big cans. At the budget end, he adds, the 250ml format enables new, more price-conscious consumers to enter the category.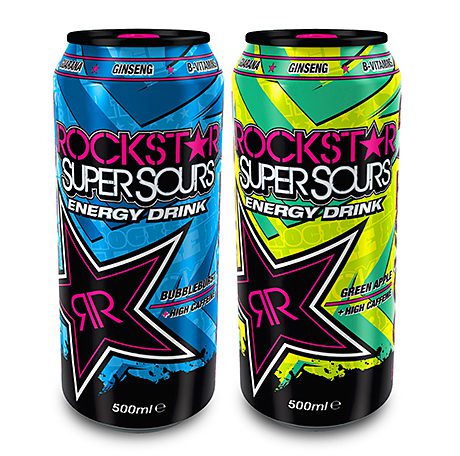 Troy suggested: "Retailers need to ensure that they give energy drinks the space they merit within their fixture as the biggest and second-fastest growing category (according to Nielsen) within impulse soft drinks. They should take account of which brands and sub-sectors of the category are growing to ensure the range reflects the current trends. In particular, flavoured energy needs to be given more space on shelf to ensure consumers have the choice they require."
And while own-brand and economy versions of energy drinks have their place, Troy maintains there will always be room for the big names.
"Within this fast-growing market sector, there is room for both own-label and branded energy drinks as there is a need to provide consumer choice," he said.
"Own-label energy drinks are a functional purchase while branded energy drinks are lifestyle brands with a full package of reasons for consumers to choose them."
• Market leader Red Bull, with a 22% share of the sports and energy market according to IRI, agrees that a mix of sizes is crucial. In addition to its original 250ml product, which the company claims is the number one cash rate of sale SKU in soft drinks, there are 355ml and 473ml options.
"Different cans meet the needs of different consumers," a spokesperson explained. "By providing them all, you're giving consumers the choice they want from the brand they love."
Red Bull says it has addressed the number one barrier to purchase – taste – with NPD. Red Bull Editions are flavoured with blueberry, lime and cranberry. There is also Red Bull Sugarfree for the calorie-conscious customer.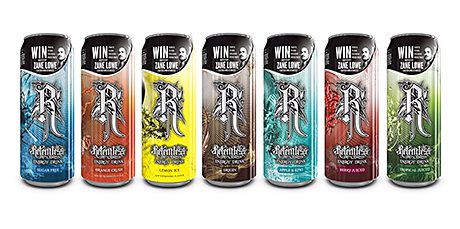 • Coca-Cola Enterprises (CCE) identifies value as another key trend. Its brands Relentless and Monster both introduced new PMPs at the start of the year, at £1 and £1.19 respectively. Those will now be available for the rest of 2013. In the then most recent Nielsen four-week period sales of Relentless in independents and symbols has been shown to be up 18.8% and Monster up 10.6%, said CCE.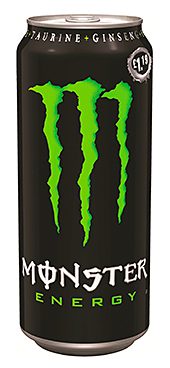 Flavours and sizes also have a part to play with recent additions including the 250ml can of Relentless Origin, RRP 79p. This is also available in a four-pack format for take-home purchases which CCE sees as another sales opportunity within the overall energy sector. The newest flavour in the range is Relentless Lemon Ice, added earlier this year.
Monster Rehab, a still drink, has seen two recent flavour additions: Green Tea and Orangeade.
CCE-marketed Glaceau VitaminWater added a new flavour, a citrus-guava mix called Sunshine, this summer. The drink combines a range of nutrients that are outlined on the pack: vitamin D to contribute to the support of normal bones and vitamins C and B6 to contribute to the reduction of tiredness and fatigue.
Another CCE brand, Powerade, is offering customers the chance to win a personalised sports bottle.
• Mountain Dew, marketed by Britvic, is using this summer's launch of Microsoft's new gaming console, XBox One, as the basis for an extensive promotion across its energy range, including the the limited-edition Mountain Dew Game Fuel.
An on-pack promotion giving customers the chance to win an Xbox One is designed to build on last year's partnership, which supported the launch of Halo 4 for Xbox 360. That activity built awareness of Mountain Dew among 16-24 year old males and reinforcing the brand's ties with the wider gaming community, said Britvic.
Mountain Dew Game Fuel is available in 500ml and 1-litre PET bottles. The give-away, which began at the end of last month, will run on 500ml PET bottles of Mountain Dew Original, Sugar Free and Game Fuel, as well as 1-litre bottles of Mountain Dew Original and Game Fuel.
Jonathan Gatward, marketing director of Britvic UK, said: "This is Mountain Dew's second link up with Xbox and we're confident the bigger and bolder campaign will strengthen the brand's relevance amongst gamers.
"Last year the activity saw a 27% increase in brand distribution, bringing over 400,000 new consumers to the Mountain Dew trademark and we have no doubt that this year will generate even greater levels of success."
The Xbox partnership links into Britvic's broader marketing strategy for Mountain Dew Energy, which focuses on digital platforms.
The brand's Facebook page has over 300,000 fans, which Britvic claims makes it one of the top food and drink pages in the UK.
Other Mountain Dew activity includes the summer's new release, AMP Energy powered by Mountain Dew, containing extra caffeine, B vitamins and taurine.
Earlier in the year Britvic launched Mountain Dew Sugar Free, which it claimed was the first sugar-free PET format drink in the UK energy category in response to research showing that the sugar content put target customers off buying some energy drinks.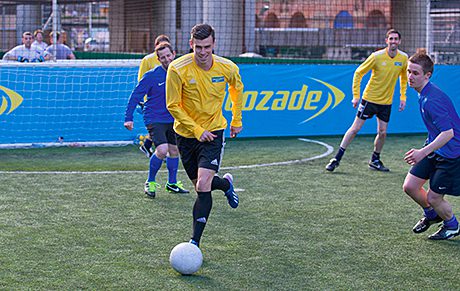 • Lucozade Sport continues to push its key claim, that the drink "hydrates and fuels you better than water". The current ad, I Believe, features Gareth Bale and Alex Oxlade-Chamberlain with grassroots participants, reinforcing the message that Lucozade Sport supports everyone who plays sport by improving their endurance performance before and during matches.
Another sporting tie-in, Lucozade Sport Champions' Choice, is a partnership with the Vodafone McLaren team. The drink comes in two flavours: Mango & Passion Fruit and Lemon & Lime.
'Different cans meet the needs of different consumers. By providing them all you're giving them the choice they want.'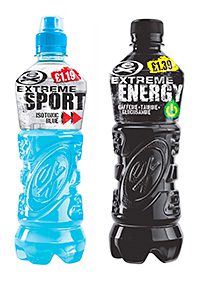 • Vimto Soft Drinks-marketed Extreme claims to be "synonymous with the extreme sports lifestyle". It targets 18-34 year olds who enjoy the culture surrounding extreme sports. It contains caffeine, taurine, glucosamine and vitamins and comes in 500ml PMPs, RRP £1.39. For the launch there is also a BOGOF promotion.
The other drink, tropical-flavoured Vimto Extreme Sport, claims to be "the only action sports-focused isotonic sports drink containing glucose and dextrose to replenish lost fluids and carbohydrate stores during and post-exertion".
The 500ml PMP has an RRP of £1.19 and is also supported by a BOGOF launch.