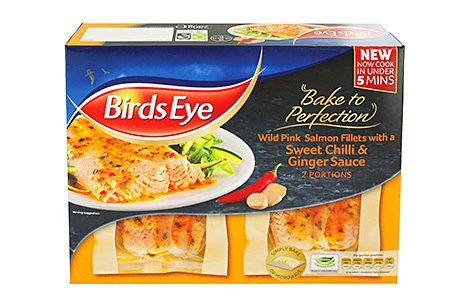 IF the big night in is all about relaxing, socialising and spending time with family and friends, no one wants to be fiddling around in the kitchen and missing out on the fun. And with the market research firm HIM finding that 44% of UK adults are planning "more quiet nights in", many families are looking for new ways to spend time at home.
But, with money tight, the lazy solution of ordering a takeaway is not always financially viable. So how can c-store retailers help?
Birds Eye suggests that several of its frozen ranges – Bake to Perfection Fish, Fish Fusions, Rice Fusions, Peas and Petits Pois – are ideal for those consumers who are looking for a tasty BNI meal.
"Shoppers are looking for a great home taste experience without any hassle and complexity and as a result there is great scope for quality and exciting frozen food products to meet this need," said Jonathan Smith, Birds Eye Fusions brand manager.
"Portionability is key to shoppers looking to make the most of the budget they have. Birds Eye products help reduce the food wastage which is often seen in chilled or fresh food."
The company identifies BNI shoppers as young couples with no children, or empty nesters. The female usually buys the supplies, often two to four days in advance. "These shoppers look for great tasting food that is quick and easy to prepare so they can make the most of their midweek evenings together," Smith added.
For those who have already had their tea, nibbles and snacks are an essential part of the BNI fun. Frozen ethnic snacks are, says Daloon Foods, the perfect addition to any get together.
According to Kantar Worldpanel, frozen ethnic snacks have grown 8.5% in value over the past year. Oriental varieties are the most popular, followed by Indian and then Mexican. Scotland accounts for 10% by value of all UK sales of the products.
Daloon managing director Geoff Burgess said: "It is clear that the big night in is a significant market trend. Our current range of frozen mini ethnic snacks provides consumers with the opportunity to dine in with friends whilst maintaining that restaurant quality experience."
The range can, Burgess adds, be served as snacks, starters, as part of a buffet or as a side dish with a main meal. It includes mini spring rolls with a duck or vegetable filling, an Indian selection pack with samosas and onion bhajis and another selection pack of vegetable dim sum.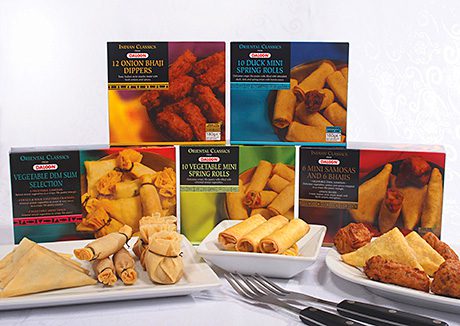 Images – Birds Eye Bake to Perfection range, designed as a fuss-free option that gives families and friends time to enjoy their night in together. Daloon's frozen ethnic snacks can be served as nibbles, starters, as part of a buffet or as a side dish with a main meal.