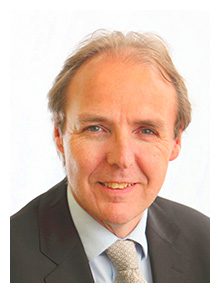 CHARTERED accountant Mark Steven has joined Highland Spring Group as finance director. He has worked in the food and drink sector in the US and Thailand as well as at Vion Food Group and Grampian Country Food Group in the UK.
His appointment comes as Highland Spring becomes the top-selling brand of bottled water in the UK, according to Zenith.
Highland Spring CEO Les Montgomery said: "In recent years we have grown significantly from a single brand to a robust portfolio business under the guidance of a strong management team. Mark will be a valuable asset as we move into a new strategic phase beyond our short-term targets."
• TESCO veteran Michael Fletcher is the new trading director at Co-operative Food. Fletcher worked across the Tesco business, including a stint in Malaysia. Ian Ayling has also been appointed as customer change director.
• DISCOUNT wholesaler Rowan has appointed Laura Bull as its new commercial manager. Having previously worked at Vestey Foods, DBC Foodservice and Sainsbury's, Bull will be the main client contact, responsible for bringing in new business and building the discount channel.