JACK Link's, the meat products producer, has extended its range of snacks, which it says are high-protein, low-calorie, low-fat lines that are ideal for consumers looking for snacks on the go.
Shane Angus, brand manager at Euro Food Brands, the distributor of Jack Link's, said: "Meat snacking is growing in popularity in the UK. Year on year, sales of Jack Link's are growing at 29% and we believe this is because consumers are looking for healthier snacks."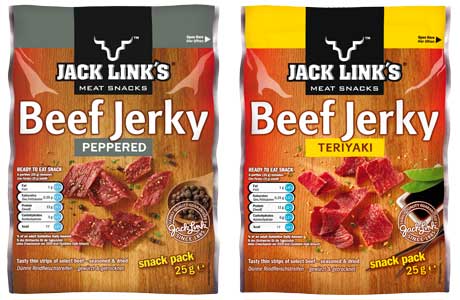 The company recently launched Turkey Snack Oven Roasted as an easy-to-eat bar aimed at consumers on the move as well as two new styles of beef jerky to respond to what the distributor argues is growing consumer interest in new tastes and flavours.
Beef Jerky Peppered and Beef Jerky Teriyaki have proved very successful in the American market, it says.