Peperami and Jack Links ranges grow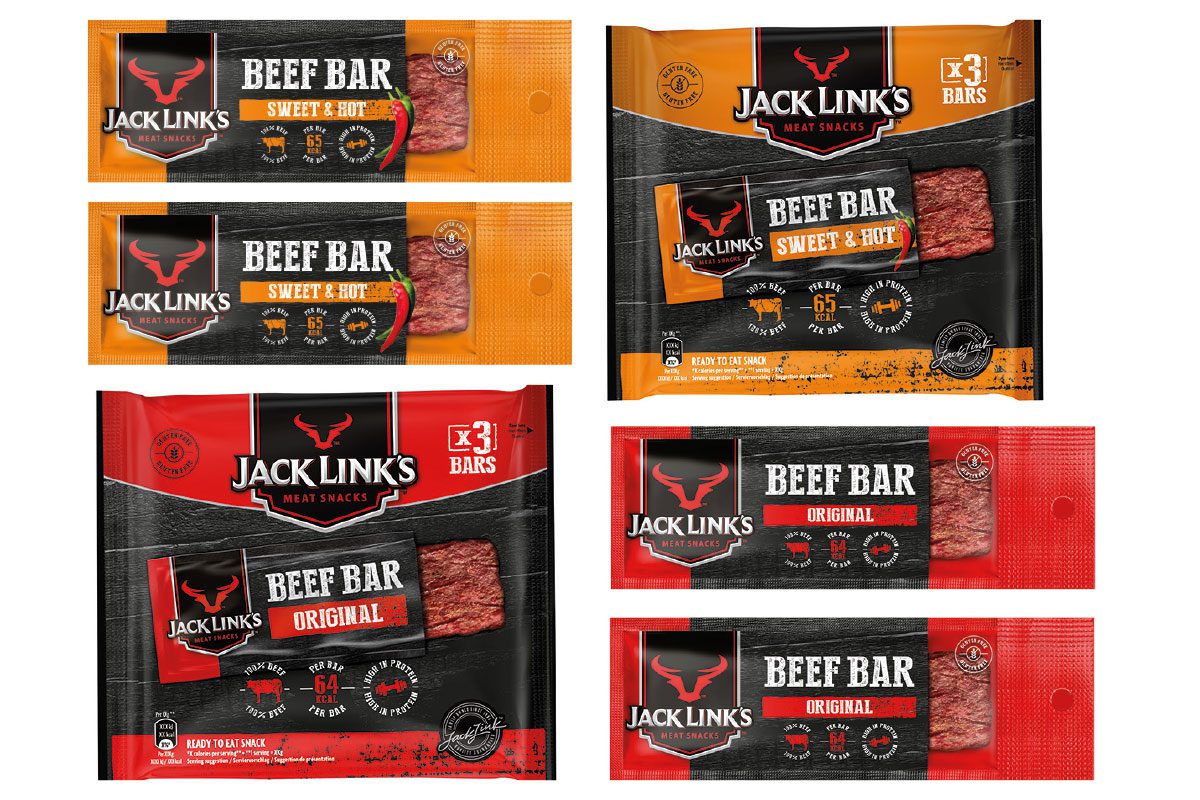 JACK Links has bolstered its meat snacking range with new variants across two brands.
Peperami has been extended with the launch of Peperami Beef Bar. The new variant, which has secured listings in Tesco and Asda, is available in single and three-pack multipack format. Each Peperami 20g Beef Bar contains 69 calories and offers consumers a meaty source of protein.
Beef isn't the only meat on the agenda at Peperami. Jack Links has launched the first ever chicken product under the Peperami brand – Peperami Pep'd up Chicken Bites.
Launched in Asda, Tesco and Morrisons, the new variant is made from 100% chicken breast
Last month also saw Jack Links launch Peperami Original & Crunchy Corn Puffs, and Mini Chorizo & Cheddar Cheese snack boxes in Asda.
Both snack boxes follow the launch of Peperami & Cheese Snack Box last year.
The Jack Links brand has also been subject to some NPD.
The brand has launched a new range of savoury beef bars. Made from 100% beef, Jack Link's Beef Bar is available in Original and Sweet & Honey variants.