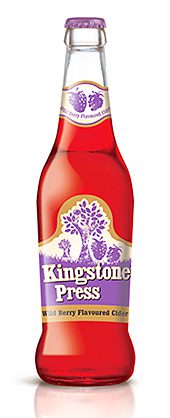 ASTON Manor has become the latest cider brand to use the fruits of summer by adding a wild berry flavour to its Kingstone Press cider range.
"Fruit cider continues to grow and now has a 13.8% share of the cider market," said sales and marketing director at Aston Manor Cider, Glen Friel.
But he also claimed that the market had seen many launches of exotic flavours that "simply do not work with consumers".
"Kingstone Press wild berry is an authentic and quality product that we are confident about after extensive consumer tests," he said.