It's all about merchandising … and fragrance, as household cleaning products adopt ever-more exotic smells to attract scent-sensitive customers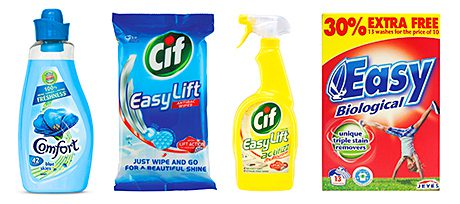 WITH consumers more inclined than before to shop in local c-stores a number of product categories, often associated with supermarkets, are seeing convenience-channel growth.
One example is the laundry category, which, says one of the industry's giants P&G, is in growth and is currently worth £98m in the convenience market. P&G sees the category as divided into three main sub-categories: detergents worth £75m in c-stores; fabric conditioners, worth £20m and additives, worth £3m, and reckons fabric care can be one of the most important product categories for consumers shopping to top up household supplies.
The home care category is also in growth and is currently worth £1.5bn, says P&G . One of the most diverse fixtures in-store, it includes six main sub-categories which also attract top-up shoppers: dish care, worth £433m; air care, £394m; surface care, £318m; toilet care, £202m; bleach, £91m; and polish, £65m.
• Home care category worth £1.5bn
• Laundry worth 98m in c-stores
P&G has an established online c-store category management advice service ShelfHelp at www.shelfhelp.com and Isabelle de Morlhon, brand communications leader at P&G argued merchandising was very important to both categories, saying:
• Merchandising products by room and task for home care and by format for laundry allows customers to more easily navigate the fixture
• Stocking the brand leaders in each sub-category helps shoppers easily identify the product they need
• Availability is a key concern in this category so make sure shelves are kept full and clearly labelled
Proctor & Gamble has given Fairy's dishwasher range new fragrances with the launch of Clean & Fresh Apple and Clean & Fresh Orange. The brand's All-in-One tabs get a new packaging design and formula upgrade designed to work with increasingly popular shorter wash cycles.
The company has also produced a new gel version of Flash, and scented the all-purpose household cleaning product with a choice of fragrances. The new gel can be used on most surfaces without the need for dilution. It's being marketed with the tagline "2.5x more power in every drop".
Isabelle de Morlhon, said: "Not only does the new range offer outstanding cleaning performance and unparalleled ease of use, its compact size makes it so much easier to store.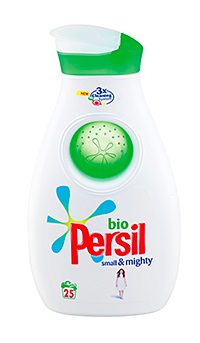 "We're confident retailers across the UK will see an extremely positive response to this game-changing innovation."
The new gels will be available in Crisp Lemons, Cotton Fresh, Blossom & Breeze and New Zealand Springs scents, in 400ml, 520ml and 600ml packs.
It's fragrance, according to Persil, Surf and Comfort owner Unilever, that keeps shoppers interested in the laundry and home care categories as they look for novel ways to keep their clothes, washing-up bowls, toilets and dishwashers fresh and scented.
Other factors said to be important to consumer thinking are the environment, convenience and reduced packaging. And those issues are interconnected as concentrated clothes-washing liquids (such as Persil Small & Mighty) can be used on shorter, cooler wash cycles and two-in-one laundry products reduce packaging and save shelf space for retailers and consumers.
Of course smells have got to be the right ones. Comfort, described by Unilever as "the UK's number one clothes enhancer", has been re-configured with a new "odour defence technology". A tweaked pack design is being supported with a £2.5m TV advertising and back-up promotional campaign.
Wipes are still a growing format, says Unilever. Domestos flushable toilet-cleaning wipes were introduced earlier this year along with a new range of Cif EasyLift wipes for general cleaning. Cif's other new product, EasyLift Window, joins the existing cleaning range. It is designed to make the tedious job of cleaning glass more straightforward.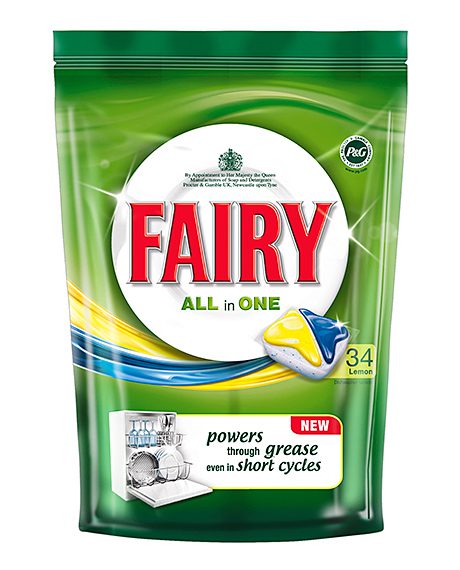 Domestos, the UK's leading brand in toilet cleaning and bleach according to SIG, is using the marketing tagline "Extended Germ Kill". Unilever claims it has: "a new patented formulation of bleach which clings to the toilet bowl flush, after flush, after flush, providing improved coverage and extended protection."
Jeyes marketed its Parazone toilet wipes in 2001. As well as extending those to include a larger size, there are also Parozone Plus Wipes, which claim to have "24-hour germ kill and surface guard".
In the laundry sub-category Jeyes says its competitively priced Easy range is growing at 1.4% year-on-year – and appeals to cash-strapped shoppers.
The company reports powders and fabric conditioners doing well and among its home care best-sellers are bleach and washing-up liquid for £1. Other products at the same price point include surface sprays and toilet cleaner.
Image – Above, Domestos has added a new longer-lasting variety, Extended Germ Kill, to its core toilet cleaning and bleach range. Competitior Parazone has created flushable toilet cleaning wipes for its toilet hygiene range. Top, Comfort has added "odour defence technology" to make sure that the scent of laundry is the correct one. Cif has added wipes to its Easy Lift range of household cleaning products. Easy – owned by Jeyes – targets shoppers on a budget with a competitively priced range of cleaning basics.